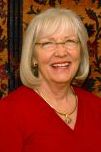 Pamella has been a Registered Nurse for 50 years and concurrently with practicing nursing has extensively studied and practiced Yoga, Vipassana Meditation, Gurdjieff's System of Self Remembering, Polarity Therapy, Women's Spirituality, Indiginous Wisdom, Sufism and Tibetan Buddhism.
 In her class, she seamlessly interweaves these various Wisdom Streams into a coherent whole.  She feels inspired by Myrtle Fillmore to investigate and present the Seven Chakras which she does as a Practice at the end of each class.
The poses she teaches are accessible to most bodies and the Inquiry is deep and aligned with Unity Principles.  She continues her own practice and continually educates herself and shares her insights with her students.
The class is designed to allow students to rest deeply in their own bodies and to access physical or emotional contractions that are in need of healing.