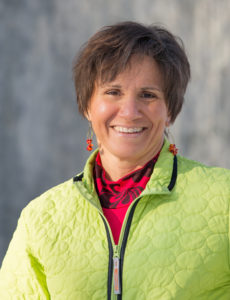 Nancy was born in 1966 and raised on a farm in northern Illinois.  Her family was Catholic, and Nancy had spiritual experiences that she associated with Catholicism.  However, by the time she was 12 years old, Nancy became disenchanted with the Catholic Church and became interested in the sciences.  By the time she was 18, until her NDE in 2014, she was an atheist.
Nancy studied at the American Academy of Art in Chicago and worked as an archeological artist.  She finished her Bachelors degree in 1992 at N. Illinois University in geology and archeology.  Then she earned a Masters degree in geology at the University of Colorado in Boulder in 1994.  For the next twenty years, Nancy worked as a writer and trainer in geology for government agencies and corporations.
In January 2014, Nancy had her life-changing accident and NDE.  It took her two years to recuperate, and during this time she again became interested in spiritual concerns and wrote her book about her NDE.  Currently she has also returned to scientific writing for the Veterans Administration and the military, with a focus on traumatic brain injuries.