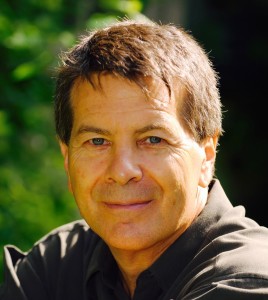 Lawrence was initiated into Raj Yoga meditation in 1972, and lived in an ashram for nearly 15 years.  He ran a small construction company to support himself and other ashram members.  He also worked as a midwife and helped develop a natural method for home births.  In 1974 he went on a prayer retreat in the jungles of Kauai, and was contacted by beings he had met during his NDE.  Responding to their offer of assistance, he devoted himself for nearly 40 years to a healing center he created called Be Well.
Lawrence also developed and performed in stage shows for children, and he starred in a children's television show called It's a Magical World. He toured the world performing as a magician, and was a director, stage designer, writer and actor for various New Vaudeville companies.
For the past 7 years, Lawrence could be found every Sunday morning in Unity in Marin's Y.O.U. room, supporting UIM's young adults in their spiritual quest. Lawrence's   book -- 'Memoire of a Slightly Mad Mystic: 3 Journey's Into the Afterlife -- will soon be available on Amazon.