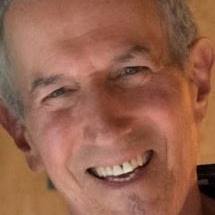 Jon Leland has been a media innovator and marketing communications expert for over 40 years. He was the founding director of creative services at cable TV's USA Network and is also an award-winning video writer/producer/director whose past clients include AT&T, Xerox, HBO, Pacific Bell and Oracle. Among other venues, his video work has been featured at Disney World's Epcot Center and the Metropolitan Museum of Art.

Jon is the author of the book, "Internet Marketing: 8 Key Concepts Every Business MUST Know" and has led social media marketing workshops and keynotes in New Zealand and Hong Kong as well as the United States.
He currently serves as an online marketing strategist and mentor through his Marin-based company, ComBridges.