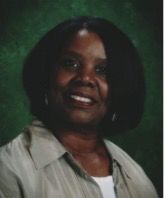 Harriett is a wife, a mother of three grown sons, and a grandmother of 6 beautiful grandchildren. She has always been a lover of people and a lover of nature and all that is in the world.
She is an ordained minister with Universal Life Seminary Church. She has the legal authority as a minister in most states, including California. She is a Wedding Officiate, and has performed numerous weddings in various locations including a correctional facility. She had the honor of being one of the officiates in her oldest son's wedding. She is a writer, and is currently working on several books; one is a Wedding Workbook for planning your ceremony.
Retired from the United States Air Force with a 20 year military career; she studied business at Saint Leo University, and Gerontology at Ashford University. Her professional positions have ranged from Retail, Chapter Vice President for Women's Aglow, Bookkeeper, Teaching Assistant, Activity Director, Memory Care Director, choir, dance, drama, and much more.
Her background began in a Protestant Pentecostal upbringing. In her travels, she questioned and embraced many religions. She was introduced to Unity 8 years ago by a very dear friend.
Harriett is an outstanding speaker teacher and leader. She has been a member of Unity In Marin for three years, a prayer chaplain for one year and is now an active prayer chaplain emeriti and a member of the prayer team. She is a teacher in the UIM Youth Program working with the Unikidz-K thru 2.  Her favorite classes have been on Coloring Your Prayers. She also teaches a class called Being a Better You.
Harriett is on the Wednesday Night Service team as a team leader and presenter. If she sees you she'll speak to you whether she has met you or not. She is looking forward to meeting you!