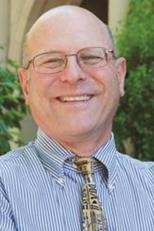 Rabbi Henry Shreibman is a consummate educator with more than 25 years of experience in both Jewish and general schools. Over the last seven years he has taught comparative religion, history, ethics and philosophy at Dominican University, Sonoma State University and University of California at Davis. He currently is associate professor of religion and philosophy at Dominican, where he also serves as director for academic advancement for the School of Arts, Humanities and Social Sciences.
In 2008 Shreibman helped launch and also taught courses in the new Jewish studies minor at the California State University at Sonoma. The program provides courses to more than 75 students per semester.
As head of school at Brandeis Hillel Day School, the largest and oldest Jewish day school in Northern California, from 1992 to 2005, he helped drive a renaissance of day school education in that region. Shreibman also has directed the Division of School and Community Services for the Board of Jewish Education of Metropolitan Chicago.
He received the Professional Executive of the Year Award from The Jewish Community Federation of San Francisco for his work on behalf the day schools of Northern California.
Shreibman received his M.A. in Hebrew letters and title of rabbi from the Reconstructionist Rabbinical College and his Ph.D. in comparative Semitic literature and religion from Columbia University. He also earned a Master of Philosophy and a Master of Arts from Columbia.