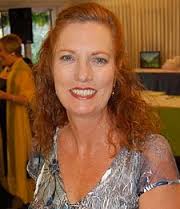 Carolyn Gauthier came out of the womb singing! Her father was a professor of music and choir director at the family's church. Her mother played piano and sang at home as well as in the sanctuary. From the time Carolyn could see over the pews she was singing in the children's choir.
As an adult Carolyn sang with the nationally renowned gospel choir The Lighthouse Singers of Marin for 20 years, had her own band Full Circle for 30 years and plays various instruments including guitar, mandolin and cello.
Unity in Marin has been her spiritual home for 19 years, and she has volunteered there in many capacities including prayer chaplain, member and coordinator of worship assistants and events producer. She is currently the music director and sometimes guest speaker. She believes that the Unity teachings keep her in harmony with Spirit and the world.