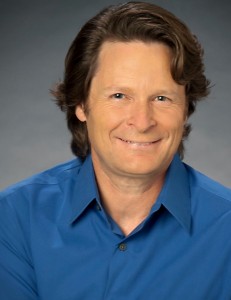 Welcome Home!
"Coming home" is a common feeling for newcomers who experience Unity In Marin Sunday services. Our worship services feature life-affirming messages with practical applications to improving our lives here and now. Laughter and joy are important elements of every service. This opens you to the many blessings of being in spiritual community...
Uplifting music that opens your heart
Compelling messages offer concepts, ideas, and resources that you will use to enrich your life, your family's life, and all those whose lives you touch
Here at Unity In Marin we welcome all people regardless of age, gender, creed, race, ethnicity, national origin, religion, physical ability, or sexual orientation.
You may be familiar with Unity if you have read the Daily Word, our daily devotional, or if you have ever called Silent Unity, a 24-hour/7 day a week prayer line open to all that has been responding to prayer requests for over 100 years.
Unity has often been described as "practical" Christianity because we strip away the dogma and ritual to reveal the practical teachings of Jesus Christ. It is first century Christianity for the 21st century.
The search for God can be approached in many ways. Like the spokes of a wagon wheel, each religion or spiritual practice is looking to connect with God in the center. No one spiritual practice or religion has a corner on the market when it comes to Truth. We embrace all Truth teachings and are not afraid to embrace Truth statements from teachings outside of Christianity.
Unity believes that we each have the seed of divinity in us.  Our purpose is to give you resources to help you discover that unique divinity within yourself. When you come in contact with this inner guide, you come in contact with God. Following this inner guide, you live your life in accordance with your highest purpose.
This self-discovery process can be your path to health, wealth, prosperity, peace and a life filled with spiritual purpose. Come join us as we walk this path together.
Families can share this positive spiritual experience.  We have a "quiet room" at the back of the sanctuary, childcare at the 9:30AM service, and Sunday School for pre-school through teens during this first service. Please come to celebrate and share your divinity with us on Sunday morning at the 9:30AM or 11:15AM service.
Welcoming you with love and joy,
Rev. Bill Englehart
"Unity is a great link in the educational movement inaugurated by Jesus Christ; our objective is to discern the Truth in Christianity and prove it. The Truth that we teach is not new; neither do we claim special revelations or discovery of new religious principles. Our purpose is to help teach humankind to use and prove the eternal Truth taught by the Master."
Charles and Myrtle Fillmore, Co-founders, 1889