Sunday Morning Services ~ The Widow's Mighty Gifts!
Sunday, November 12th
9:30am & 11:15am
Rev. Bill Englehart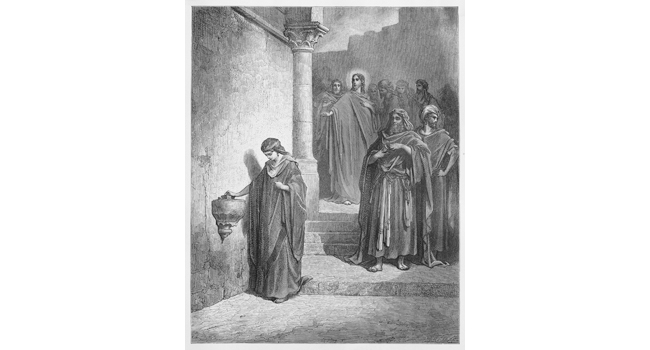 This Sundays talk has taken an evolutionary turn for me.
As I was researching this talk, I came across a speech Charles Fillmore gave on October 18, 1931, titled "Prosperity." He gave this speech almost two years to the day after the stock market crash October 24, 1929.
I was so taken with this talk, that I have decided to share his speech with you this coming Sunday. Of course, I will add my commentary. I think you will be amazed at how forward thinking Charles Fillmore was! He undoubtedly was a Prosperity teacher for the ages!
Rev Bill
Led By: Reverend Bill Englehart - Senior Minister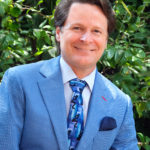 Bill Englehart is an ordained Unity Minister. He is currently serving as the senior minister at Unity Church in Marin county California. He is a powerful and memorable speaker with a passion for sharing the practical application of Unity teachings. Before being called to ministry, he was an expatriate living in London, working for a Fortune 50 company as an International Human Resources Director. Bill is a Black Belt Martial Artist and an accomplished Black and White photographer, who has had several gallery shows.
Bill also serves on the Board of Trustees for Unity School. . . . Read More
Celebration Leader: Debbie Sweeney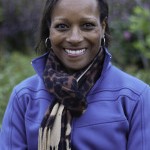 Debbie Sweeney has been actively involved in Unity in Marin since December 2005. She has served UIM as a Worship Assistant, a teacher in the Lighter, Brighter, Healthier You Program, and serves on the Unity In Marin Education Team. Debbie is currently co-facilitating the Unleash the Genius Program which seeks to actively practice the Unity principals, providing a creative space to express what is uniquely ours to do, whether it is to start a business, find the perfect job, or market a product/concept in the spirit of cooperation and harmony of the master mind. Debbie has a B.A. degree in Business Administration from Notre Dame de Namur University, Belmont CA. For over 30 years Debbie has been a Franchise Jazzercise Instructor. During this time she also traveled with the owner of the company to open franchises in Japan, was featured in two Jazzercise videos, and modeled active wear in two print catalogues. Debbie performed in the 1984 Opening Ceremony of the Olympics in Los Angeles, and owns and operates Jazzercise franchises in Novato and Foster City. She has lived in Novato since 2000. Debbie's personal interests are her family, partner Dan Puma, son's Aaron and Austin, daughter-in-laws Noriko and Shatauna and the new love of her life her grand children, Anaiah and Andonijah. . . . Read More
Musical Guest: Gypsy Soul -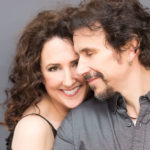 Around the world with Gypsy Soul...
Authentic and excellent are the words most often used to describe Gypsy Soul and their music. The duo's multicultural heritage helps inform both their message and sound, attracting audiences with their soulful blend of Acoustic Rock, Pop, Blues and Jazz.
But it's the stories about the songs and their experiences traveling the country and the world as first generation immigrants from first generation immigrants that makes their shows so personal and memorable.
"A musical marriage that spans the globe, a self-invented, organic sound that has roots in rock and soul, country and folk, blues.... with vocals and lyrics intertwined like a pair of life-long partners inspiring others to follow their dreams." - Hits Daily Double Magazine 
Like its creators, their music is much like fine fusion cuisine; Italian, Irish, South African and Ukrainian to be precise. As with any work of art, their music is born from heartache and struggle, love and determination infused with many textures, nuance and flavors. Their message is both universal and intimate, familiar yet otherworldly.
"Gypsy Soul is gourmet music for music lovers." - K-LOS Radio 
Their humble story as immigrants combined with their unwavering passion and independent ethos has merited Gypsy Soul's, Cilette Swann (US/CAN) and Roman Morykit (UK), a permanent place in the hearts of their fans and continued media recognition.
"It's clear that Gypsy Soul embraces the DIY ethic more thoroughly than many of today's indie rock bands." - Seattle PI
Over the years they have produced 13 independent CDs and although there is always a through-line with Morykit's rich orchestrations and Swann's captivating lyrics (and near 4-octave vocal range,) you will never hear two songs alike.
"Gypsy Soul has family roots that stretch across the globe, and their musical influences are equally far-flung. (The) duo offers music from deep within their souls." - Tacoma Weekly 
Their innovative arrangements, passionate vocals, intricately woven harmonies, soaring guitars and lyrical fretless bass will transport even the most jaded listener to another place.
"They can really push the barriers from crisp electric guitar chops to intricate acoustic finger styling. The vocals have spirit but great touch on each syllable.  This has quality written all over it but there is no pretension here, only sincere delivery of fine music." - Folk World (Germany) 
British-born Morykit, is a multi-instrumentalist, composer, and producer whose musical roots dig back to his childhood training in classical piano. After several years in London as a highly sought-after studio musician and fretless bassist for the emerging band Raising Cain (with whom he was signed to A&M Records,) Roman relocated to Edinburgh, Scotland to pursue new musical opportunities.
"Swann possesses a versatile, intense and expression-filled singing voice.  Roman is an accomplished musician…his mixing and production on this set is totally top drawer." - Maverick UK 
There he met Canadian-born singer/lyricist Swann, who had also recently relocated to Edinburgh after years of traveling in Europe and living in Paris, singing with famed French Jazz artist, Alain Mion. The two began writing and recording together and quickly fell in love. Love led to marriage, marriage led to relocating to Hollywood, and while in Hollywood, Gypsy Soul was born.
"Roman's fluid guitar embraces Cilettes' soulful vocals as they forge a musical journey of deep questions, curiosities and illuminations." - Sue Ennis (Heart) 
Over their 20 year professional career, the pair have had a Top 40 A/C hit with "Silent Tears" and have won numeroussongwriting and performance awards including: International Acoustic Music Awards, Independent Music Awards, Lilith Fair, Performing Songwriter's Top DIY Artists, Just Plain Folks and others.
"They form a perfect melodic support for crystalline vocals in mostly acoustic songs that are marshalled from folk to jazz…Exquisite craftsmanship no less." -  Written in Music (Belgium) 
Morykit, Gypsy Soul's producer shares that he feels True, their newest CD, is their most unique CD to date. "It's a combination of both a live and a studio record. We like to call it a performance record as we limited ourselves to one or two takes in to keep the performances fresh," states Morykit.
"The duo's interpretations of "Hallelujah" and "Amazing Grace" are astonishingly fresh and filled with poignancy." - Paul Freeman, Pop Culture Classics 
They've earned over 1.6 million downloads and garnered Critic's Choice in over 70 magazines and newspapers.  They have traveled over 500,000 miles, performing in venues from 200-2,000 seats and selling out theaters such as Triple Door and Musical Instrument Museum.
"Gypsy Soul is one of the most brilliantly instrumented and vocally adept bands alive and kicking." - Orange County Weekly 
Their songs may strike a familiar chord from their many airings on the hit TV shows: Providence, Roswell, Felicity and 90210 and motion picture films: After Sex and Quick Sand.  Songs from the 2016 release, True are being reviewed andplayed throughout the US, UK, Ireland and mainland Europe.
"I really enjoyed Gypsy Soul's True! They are a truly unique sound." - Aaron Neville . . . Read More