Sunday Morning Services ~ Shadow the Zen Dawg- Companion Animal Wisdom
Sunday, April 23rd
9:30am & 11:15am
Rev. Bill Englehart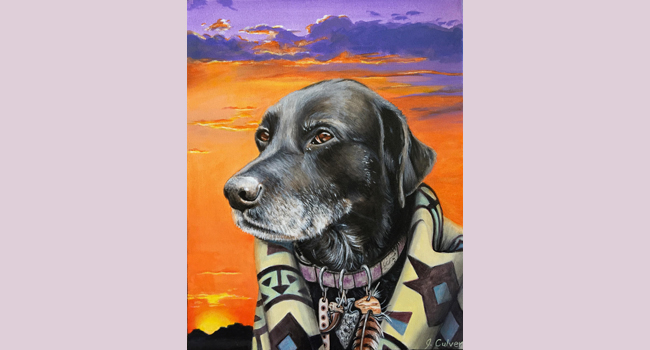 Hello friends in Unity, This coming Sunday I thought that I would share with you some wisdom that I have gained from the many years I have spent with my companion animal. In Dog years, this may be decades!
Wisdom of Shadow the Zen Dawg –
Companion Animal Wisdom
Many theologians, actors, U.S. Presidents, authors, etc. have made comments and learned from their "Dawgs". Come join me as I related the insights that I have picked up over the years that have helped me to live a more centered, focused and Spiritual existence. I look forward to sharing this topic with you.
Please join us,
Rev. Bill
Location: Sanctuary
Led By: Reverend Bill Englehart - Senior Minister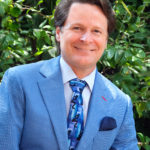 Bill Englehart is an ordained Unity Minister. He is currently serving as the senior minister at Unity Church in Marin county California. He is a powerful and memorable speaker with a passion for sharing the practical application of Unity teachings. Before being called to ministry, he was an expatriate living in London, working for a Fortune 50 company as an International Human Resources Director. Bill is a Black Belt Martial Artist and an accomplished Black and White photographer, who has had several gallery shows.
Bill also serves on the Board of Trustees for Unity School. . . . Read More
Celebration Leader: Lisa Starbird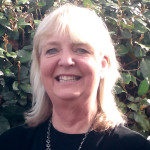 Event Producer, facilitator, teacher, presenter, worship assistant, stage manager, Lisa Starbird is an active volunteer in many areas at Unity In Marin. Why? She says, "Unity In Marin supports practical spirituality and the path of healing and growing, which aligns with my personal vision to give back and support that which inspires me."
Lisa is the Wednesday Service Coordinator working with a dedicated team and she supports all aspects of the diverse weekly services which includes sound healings, music nights, deeper dialogues and community testimonials. She is also on the Ministry Leadership and Celebration Teams that oversees the detailed logistics for the community including all services and events.
Other roles for Lisa at UIM have included: Unity Prayer Chaplain for six years, facilitating Remembering Loved Ones (a loss and grief group), member of the UIM choir and soloist, assistant to Rev. Bill for the Resolutions to Realities class, teacher of Rev. Michael Beckwith's Visioning Process and support of the Family Ministry Team.
She is also a current volunteer with Insight Prison Project. At San Quentin state prison she facilitates a weekly men's group, saying that this work is an experience like no other. Lisa thrives on making a difference every day and continues to learn valuable lessons both as a student and a teacher.

. . . Read More
Musical Guest: Unity In Marin Choir -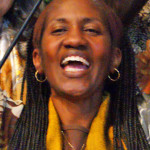 Cindy has studied music theory and piano. She was vocally trained by the late Johnny Land, and has sung with the Oakland Interfaith Gospel Choir, the Glide Ensemble and a regularly featured soloist with the Metropolitan Community Worship and Praise Choir of San Francisco. She has led two choirs: The Amazing Graces Mira Vista United Methodist Church Choir and the River of Praise Choir of The MCC of the Redwood Empire, whom she has led in music for social justice, including Cancer Race for the Cure, a Marriage Equality performance in the Governor's chambers, at Glide Memorial Church and at the Sir Frances Drake Hotel. She also championed the 'small choir tour in Los Angeles and has led workshops regarding how to use a small choir to make community impact. Cindy was requested to conduct a citywide faith choir for Marriage Equality in Alameda and wrote and conducted a musical regarding the voices of youth, entitled, In Our Hands, for which she received a commissioned piece of art.
She had led 25 young people on a mission trip to El Tamarindo, where they rebuilt a school and directed a play. She speaks Dutch and Spanish, has 3 children: 30, 33 and 36, and two granddaughters 2 and 4 years (one who lives in Germany). Living with her are the youngest two children, her granddaughter, her daughter's dog (a beagle-dalmation mix) and 2 cats. She loves the impact of social justice work, walking, live theater and concerts, especially Colors of Christmas at the SF Symphony, Zumba and having things organized. . . . Read More