Sunday Morning Services~ Proof You Are the Placebo
Sunday, October 22nd
9:30am & 11:15am
Rev. Bill Englehart
This Sunday my Talk is titled: Proof You Are the Placebo!
The ideas that Dr. Joe outlines in his book can be summed up by
saying "Making you mind-matter!" The scientific explanations behind
what happens when we change our mind can really help educate us
how changing our mind changes our life experience and our
physiology. I love this book because it shows the science behind
what spiritual masters have been teaching. My favorite healers are
P.P. Quimby, Charles and Myrtle Fillmore. What they had to say is
confirmed by today's science. So does our journey with this book end
here? Come on Sunday and find out.
~ Rev. Bill Englehart
Location: Sanctuary
Led By: Reverend Bill Englehart - Senior Minister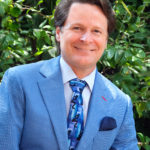 Bill Englehart is an ordained Unity Minister. He is currently serving as the senior minister at Unity Church in Marin county California. He is a powerful and memorable speaker with a passion for sharing the practical application of Unity teachings. Before being called to ministry, he was an expatriate living in London, working for a Fortune 50 company as an International Human Resources Director. Bill is a Black Belt Martial Artist and an accomplished Black and White photographer, who has had several gallery shows.
Bill also serves on the Board of Trustees for Unity School. . . . Read More
Celebration Leader: Debbie Sweeney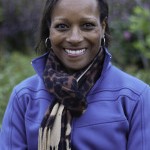 Debbie Sweeney has been actively involved in Unity in Marin since December 2005. She has served UIM as a Worship Assistant, a teacher in the Lighter, Brighter, Healthier You Program, and serves on the Unity In Marin Education Team. Debbie is currently co-facilitating the Unleash the Genius Program which seeks to actively practice the Unity principals, providing a creative space to express what is uniquely ours to do, whether it is to start a business, find the perfect job, or market a product/concept in the spirit of cooperation and harmony of the master mind. Debbie has a B.A. degree in Business Administration from Notre Dame de Namur University, Belmont CA. For over 30 years Debbie has been a Franchise Jazzercise Instructor. During this time she also traveled with the owner of the company to open franchises in Japan, was featured in two Jazzercise videos, and modeled active wear in two print catalogues. Debbie performed in the 1984 Opening Ceremony of the Olympics in Los Angeles, and owns and operates Jazzercise franchises in Novato and Foster City. She has lived in Novato since 2000. Debbie's personal interests are her family, partner Dan Puma, son's Aaron and Austin, daughter-in-laws Noriko and Shatauna and the new love of her life her grand children, Anaiah and Andonijah. . . . Read More
Musical Guest: Unity In Marin Choir -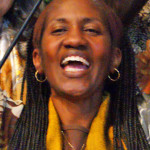 Cindy has studied music theory and piano. She was vocally trained by the late Johnny Land, and has sung with the Oakland Interfaith Gospel Choir, the Glide Ensemble and a regularly featured soloist with the Metropolitan Community Worship and Praise Choir of San Francisco. She has led two choirs: The Amazing Graces Mira Vista United Methodist Church Choir and the River of Praise Choir of The MCC of the Redwood Empire, whom she has led in music for social justice, including Cancer Race for the Cure, a Marriage Equality performance in the Governor's chambers, at Glide Memorial Church and at the Sir Frances Drake Hotel. She also championed the 'small choir tour in Los Angeles and has led workshops regarding how to use a small choir to make community impact. Cindy was requested to conduct a citywide faith choir for Marriage Equality in Alameda and wrote and conducted a musical regarding the voices of youth, entitled, In Our Hands, for which she received a commissioned piece of art.
She had led 25 young people on a mission trip to El Tamarindo, where they rebuilt a school and directed a play. She speaks Dutch and Spanish, has 3 children: 30, 33 and 36, and two granddaughters 2 and 4 years (one who lives in Germany). Living with her are the youngest two children, her granddaughter, her daughter's dog (a beagle-dalmation mix) and 2 cats. She loves the impact of social justice work, walking, live theater and concerts, especially Colors of Christmas at the SF Symphony, Zumba and having things organized. . . . Read More