Sunday Morning Services~ TILT- Sand vs. Rocks
Sunday, August 20th
9:30am & 11:15am
Rev. Medora Gordon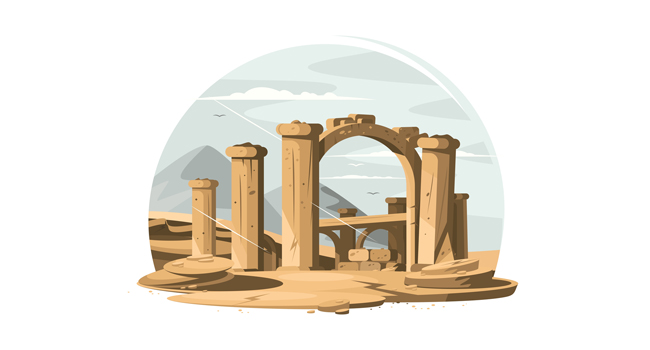 Everyone therefore who hears a spiritual calling and does it is like a wise person, who built a house on a rock. The rain came down, the floods came, and the winds blew, and beat on that house; and it didn't fall, for it was founded on the rock of Love. But everyone who hears spiritual words and doesn't do them is like a foolish person who built a house on the sand. The rain came down, the floods came, and the winds blew, and beat on that house; and it fell—and great was its fall. Matthew 7:24–27, 
This week's Bible parable of the Wise and Foolish Builders emphasizes the need to put our spiritual teachings into practice and speaks to us of two very different sorts of people whose hearts are revealed in their actions. Metaphorically, the rain, winds, and flood represent the calamities and afflictions that befall us all. But our souls do not give way if we are founded on the solid rock of Love. Yet, there are those of us whose lives are absorbed by anger and hatred and don't know, or practice, Love. This Sunday's Parable teaches us that souls filled with hatred cannot stand, for lives built on the ever shifting sands of perceived injustice will surely topple. The spiritual life of Divine ideas is stronger than any rock; for those of us who keep to Love, even though the waves of the whole world seem to be betting against us, when nations and princes, both our own people and strangers, and every engine is set in motion against us, we stand firmer than a rock, and disperse it all.
Location: Sanctuary
Led By: Reverend Medora Gordon - Director of Education Ministry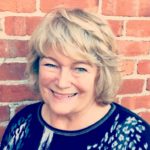 I came to Unity in Marin in 2003 and soon discovered the joy there is in working in a positive, supportive, and devoted spiritual community. I began work as the Director of the Education Ministry in 2004, entered Unity Worldwide Ministries' Field Licensing Program in 2008, and became an Ordained Unity Minister in 2011.
I have a life-long passion for learning and spiritual practice, and after attending high school in San Rafael, CA, I went on to earn a Bachelor of Arts Degree in Theater from the University of California at Davis. Shortly thereafter, I moved to Santa Fe, New Mexico with my family and spent 11 years raising my two young children and being involved in both church and civic activities, serving on the Santa Fe City Council from 1976 – 1982. In 1982 I married my beloved high-school sweetheart Richard and returned to Marin County in 1985. By 1987, with the children grown and our small business safely launched, I returned to my passion for spiritual learning and development, following my dreams to enter Seminary at the Church Divinity School of the Pacific in Berkeley, CA earning a Master's Degree of Divinity in 1992, and a second Master's Degree in Religion & Psychology from the Graduate Theological Union in Berkeley in 1997. I have been working in intentional spiritual communities ever since. Richard and I have been married for 28 years and have a blended family of six children and fourteen grandchildren.
I believe that it is true that we are all one in God and that the best way to know God is to know yourself. I love my work and look forward to continuing to build the amazing community that is Unity In Marin - joining others on their spiritual journey as each of us seeks to be all that we can be.
Blessings Always,
Medora G . . . Read More
Celebration Leader: Debbie Sweeney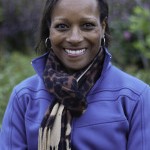 Debbie Sweeney has been actively involved in Unity in Marin since December 2005. She has served UIM as a Worship Assistant, a teacher in the Lighter, Brighter, Healthier You Program, and serves on the Unity In Marin Education Team. Debbie is currently co-facilitating the Unleash the Genius Program which seeks to actively practice the Unity principals, providing a creative space to express what is uniquely ours to do, whether it is to start a business, find the perfect job, or market a product/concept in the spirit of cooperation and harmony of the master mind. Debbie has a B.A. degree in Business Administration from Notre Dame de Namur University, Belmont CA. For over 30 years Debbie has been a Franchise Jazzercise Instructor. During this time she also traveled with the owner of the company to open franchises in Japan, was featured in two Jazzercise videos, and modeled active wear in two print catalogues. Debbie performed in the 1984 Opening Ceremony of the Olympics in Los Angeles, and owns and operates Jazzercise franchises in Novato and Foster City. She has lived in Novato since 2000. Debbie's personal interests are her family, partner Dan Puma, son's Aaron and Austin, daughter-in-laws Noriko and Shatauna and the new love of her life her grand children, Anaiah and Andonijah. . . . Read More
Musical Guest: Josh Holmes -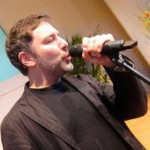 Josh has been performing at Unity In Marin for years and it's always a pleasure to hear his beautiful voice.