Sunday Morning Services~ The Boondock Saints!
Sunday, October 29th
9:30am & 11:15am
Rev. Medora Gordon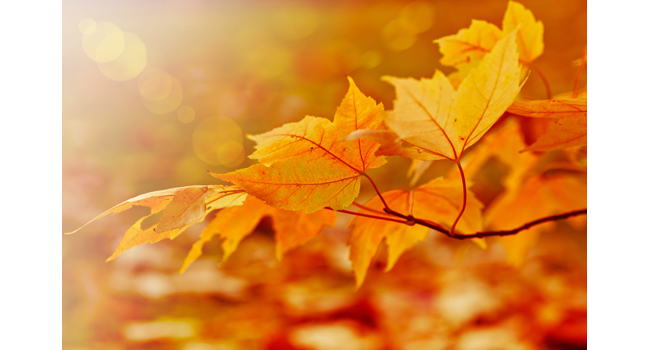 Saints are ordinary people who do what they do for the love of one another.  Saints say what they must say without fear, love their neighbors even when they are cursed by them, and live without regret over yesterday or fear of tomorrow.  Saints lend a hand to strangers despite differences of religion, gender, race and class.  Please join us this Sunday at Unity In Marin's Fall Festival, as we explore the saints that have gone before us, the saints that are among us today, and our youngest saints that are yet to come. Here on the Sunday before All Hallows Eve, a time when we remember the saints who have gone before us, it is important to remember that each of us is capable of sainthood – I want to believe that is truly who we are.
Many Blessings,
Rev. Medora
Location: Sanctuary
Led By: Reverend Medora Gordon - Director of Education Ministry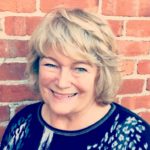 I came to Unity in Marin in 2003 and soon discovered the joy there is in working in a positive, supportive, and devoted spiritual community. I began work as the Director of the Education Ministry in 2004, entered Unity Worldwide Ministries' Field Licensing Program in 2008, and became an Ordained Unity Minister in 2011.
I have a life-long passion for learning and spiritual practice, and after attending high school in San Rafael, CA, I went on to earn a Bachelor of Arts Degree in Theater from the University of California at Davis. Shortly thereafter, I moved to Santa Fe, New Mexico with my family and spent 11 years raising my two young children and being involved in both church and civic activities, serving on the Santa Fe City Council from 1976 – 1982. In 1982 I married my beloved high-school sweetheart Richard and returned to Marin County in 1985. By 1987, with the children grown and our small business safely launched, I returned to my passion for spiritual learning and development, following my dreams to enter Seminary at the Church Divinity School of the Pacific in Berkeley, CA earning a Master's Degree of Divinity in 1992, and a second Master's Degree in Religion & Psychology from the Graduate Theological Union in Berkeley in 1997. I have been working in intentional spiritual communities ever since. Richard and I have been married for 28 years and have a blended family of six children and fourteen grandchildren.
I believe that it is true that we are all one in God and that the best way to know God is to know yourself. I love my work and look forward to continuing to build the amazing community that is Unity In Marin - joining others on their spiritual journey as each of us seeks to be all that we can be.
Blessings Always,
Medora G . . . Read More
Celebration Leader: Carolyn Gauthier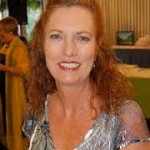 Carolyn Gauthier came out of the womb singing! Her father was a professor of music and choir director at the family's church. Her mother played piano and sang at home as well as in the sanctuary. From the time Carolyn could see over the pews she was singing in the children's choir.
As an adult Carolyn sang with the nationally renowned gospel choir The Lighthouse Singers of Marin for 20 years, had her own band Full Circle for 30 years and plays various instruments including guitar, mandolin and cello.
Unity in Marin has been her spiritual home for 19 years, and she has volunteered there in many capacities including prayer chaplain, member and coordinator of worship assistants and events producer. She is currently the music director and sometimes guest speaker. She believes that the Unity teachings keep her in harmony with Spirit and the world. . . . Read More
Musical Guest: Thompsonia -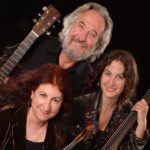 Thompsonia combines Eric & Suzy Thompson's deep devotion to southern roots music with daughter Allegra's fresh perspective, creating feel-good music that richochets between the rowdy and the sentimental, with an abundance of groove and a bit of a quirky edge. Suzy and Allegra's genetically-matched vocals (dubbed "The Everly Sisters sound" by Geoff Muldaur) are featured, along with stellar lead playing from Eric on mandolin and guitar. In addition to the Cajun, blues and old-time music for which Eric and Suzy have long been acclaimed, the trio also performs witty originals alongside obscurities in styles ranging from rockabilly to hokum to Americana.  Standouts from their new Thompsonia CD include Suzy's acoustic rock anthem "Very Bad Mood" (guaranteed to have just the opposite effect on the listener), Allegra's bawdy 1920's "He May Be Your Dog But He's Wearing My Collar," Eric's proto-zydeco "French Fries" and a lovely duet rendition of Hugh Moffatt's "Rose of My Heart."
Dave Alvin says:  "Thompsonia sounds like Hazel and Alice had joined forces with Memphis Minnie and recorded with Sam Phillips at Sun Studio."                      
The new Thompsonia CD features the genetically-matched vocals of Suzy and Allegra  (Geoff Muldaur has dubbed this "The Everly Sisters sound") with stellar lead playing from Eric on mandolin and guitar; guests include Bill Kirchen on sizzling electric guitar, Cindy Cashdollar on resonator slide guitar, Paul Knight (Peter Rowan Band) on bass, and Jody Stecher, who produced the CD, on a variety of stringed instruments.
About the members of Thompsonia:  ​Eric and Suzy Thompson have performed and recorded in collaborations with David Grisman, David Nelson (New Riders), Jody Stecher & Kate Brislin, Geoff Muldaur, Jim Kweskin, Michael Doucet, Del Rey, Dave Alvin and Joel Savoy, to name just a few, and their bands have included Any Old Time, Black Mountain Boys, California Cajun Orchestra, Blue Flame String Band and many others. Allegra Thompson is the bass player of choice for multiple Bay Area bands, including the Cajun band Midnite Ramblers and the bluegrass band Wendy Burch Steel & Redwood. . . . Read More