Sunday Morning Services ~ Contemplative Sunday
Sunday, April 30th
9:30am & 11:15am
And A Little Child Will Lead Them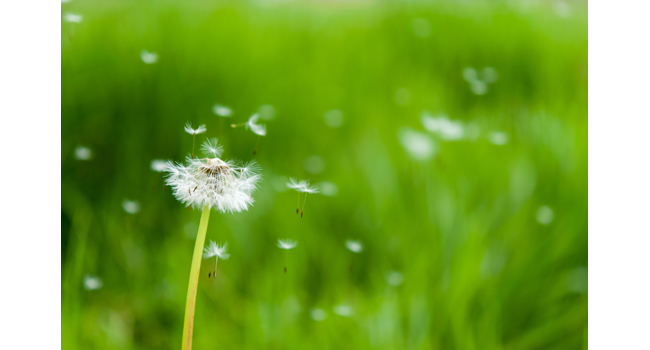 Jesus said "Unless you become like little children you will not enter the kingdom of heaven."
What does that mean? Join us this Sunday as we explore how the lessons of childhood can guide us in living more peaceful and wonder-filled lives.  When we follow the guidance of our inner child we are more present to the beauty of life.
We look forward to experiencing our contemplative service together with you.
Blessings,
Heidi & Jen Listug
Location: Sanctuary
Guest Speaker: Jen Listug -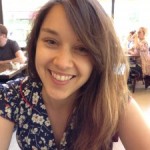 Jennifer Listug was christened at Unity In Marin 24 years ago and has been involved in the community ever since. She has participated more actively and has become a member since graduating college in 2011. As the daughter of active members and leaders of Unity In Marin, Jennifer grew up volunteering for our community. The importance and value of volunteer service was modeled for her throughout her childhood and young adult years. Since returning as an adult, Jennifer has volunteered in many different areas, including Youth and Family Ministry, the administration department and the Welcome Team. She has been a part of the volunteer team for the annual gala since 2007 and has been included in many of the Celebration Team meetings which focus on the development of Sunday Services. She has contributed testimonials and talks at both Sunday and Wednesday services. In 2013 she embraced the opportunity to become a mentor during the 6 month Right of Passage program in which she was able to provide guidance and support to a teen who was stepping up into the Youth of Unity. Since September of 2012 Jennifer has passionately served the community as a Worship Assistant.
As an Elected Board Member, Jennifer brings to the Unity In Marin Board of Trustees a fresh perspective and a connection to the growing young adult demographic of Unity. She energetically holds a vision for growth and evolution in the future of Unity In Marin, the community that she has always considered her home. . . . Read More
Guest Speaker: Heidi Listug -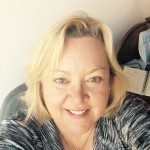 Heidi Olise Listug has been involved at Unity In Marin since 1989 when she and her husband first joined the community. She lives in Marin County with her husband, Steven, and their adult children. She has served in many roles in the spiritual community. As a church employee she has been Youth Education Director, Office Manager, Volunteer Coordinator, Executive Assistant to the Minister and Community Relations and Communications Coordinator. She has also served in many volunteer capacities; Worship Assistant, Prayer Team Chairperson, Special Services Coordinator, Board of Trustees' Treasurer, Church Home Acquisition Committee and Adult Education Teacher.
Heidi worked for a time with SpiritMatters, a company which creates programming for Unity churches and other new thought spiritual communities. In her work through SpiritMatters, Heidi coached and consulted with Ministers and other church leadership, supporting and training them to create dynamic programming and build connection and community in their churches. She currently works full time for Unity In Marin as the Director of Ministry Services, which is essentially Unity In Marin's CEO.
Heidi continues to work on her spiritual development through her commitment to a deep prayer practice and continuing spiritual education. She enjoys sharing all she has learned at Unity In Marin with fellow Truth seekers.
contact Heidi at heidi@unityinmarin.org . . . Read More
Musical Guest: Rene' Jenkins -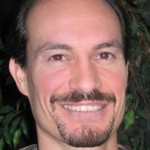 René Jenkins is a multi-instrumentalist, ceremonial sound practitioner, speaker, teacher and professional musician for over 25 years playing trombone, piano, and ancient indigenous instruments. Versed in many styles of music from big band jazz, funk, R&B, reggae, salsa, brass ensembles and pit orchestras, René has backed many established artists in the industry such as Natalie Cole, Johnny Mathis, the Temptations, Mary Wilson of the Supremes, Joe Williams, Jah Levi & Gregg Allman, to name a few. He is currently the trombonist for Dick Bright's SRO, a 19 piece soul-rock band with a vast repertoire of music from Motown to hip-hop.
René was introduced to the Australian Didjeridu in 1993 and began offering "sound attunements" integrating music, shamanistic studies, and his desire to heal others. In January 2003, René founded VibeTherapy, a sound healing practice that employs the subtle energy principles of intention and sound for well being. René, who had begun his sound healing practice just 3 months prior to meeting his most influential teacher, Tito La Rosa, first heard Tito perform in March of 2003. Since then, René has been conducting sound healing ceremonies with ancient indigenous instruments, and sharing their historic metaphysical attributes to individuals and groups. René credits the mastery of Tito La Rosa's work, handed down from the Q'ero elders of Cuzco, as one of the major catalysts that augment his current vocation.
"The many amazing tools and cherished instruments Tito has generously gifted me have become expressions of my most inner Self. It is through the voice of these ancient instruments where I express my Inspired Spirit. Inspiration expressed inherently inspires others to share their gifts with the world. I feel we are here to inspire each other and offer the gift that is our life to Life itself. We are art, and living--an art form."
Currently, as a Ceremonial Sound Practitioner & Healing Performance Artist, René performs "healing concerts" across the country along with his partner, Janet Janay Cipriani, offering private & group sound healing ceremonies, house blessings and workshops. . . . Read More