Sunday Morning Services~ A Dog's Purpose
Sunday, July 23rd
9:30am & 11:15am
Rev. Pat Palmer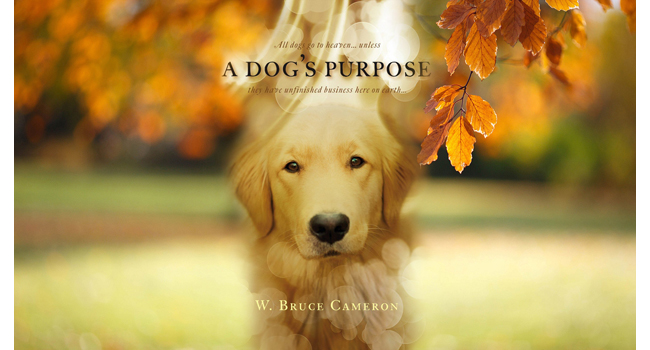 This Sunday Rev. Pat Palmer will share ideas stimulated by the film "A Dog's Purpose."  We will see our hero Bailey being born again and again, each time as a different kind of dog, as he tries to find the purpose in life.  Is it to have fun?  To serve those we love?  To eat and sleep and sniff??
This film has lots of humor - AND jealousy, bravery, discouragement, glee, love, fear,  bravery…in other words, the very things of which life seems to be made.  Bailey's connections with the people he loves and their journeys are the stuff of our lives too, and lead us to ask ourselves the same challenging questions.  
A Dog's Purpose is heart-warming and inspirational, even while we're laughing.  Come to see it 

Friday

 evening if you can, so you can remember it again as we talk about the highlights 

on Sunday

.
Location: Sanctuary
Led By: Reverend Pat Palmer -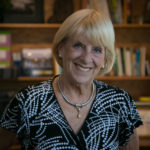 Rev. Pat Palmer discovered Unity In Marin in 2007, after coming to the Bay area when her first grandchild was born in San Rafael.  With a background as a teacher, counselor and minister, it was a natural fit for her to begin her work with the Youth and Family Ministry and she served in that capacity for 5 years.  In the intervening period, Rev Pat has taught many classes at Unity In Marin, and directed our Service Ministry.
We welcome Rev. Pat back into leadership as Coordinator of Youth and Family Ministry.  Her experience in public speaking, organization and leadership are assets which will help us expand our already wonderful programs for families.  She particularly welcomes input from parents and reaches out for everyone's creativity and involvement in together building a solid spiritual community for our children and youth.  Her bottom line is each child's awareness of spiritual presence and our willingness to live the beautiful Unity principles. . . . Read More
Celebration Leader: Gabe Paulson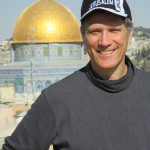 Gabe Paulson has been a member of Unity since 2004 and Unity in Marin since 2007. He has served as a prayer chaplain for 6.5 years and currently started as an associate member of the Board of Trustees. His spiritual beginnings we in the Russian Orthodox Church with many years spent in the Buddhist tradition (largely at Spirit Rock). Some alternative spiritual explorations have been through travel (47 countries) and music. As the owner of a software business and a former real estate broker and contractor, his vision for Unity in Marin is implementing a wise balance between Unity as a sanctuary and Unity as a business. . . . Read More
Musical Guest: Unity In Marin Choir -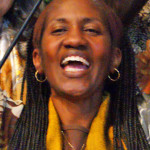 Cindy has studied music theory and piano. She was vocally trained by the late Johnny Land, and has sung with the Oakland Interfaith Gospel Choir, the Glide Ensemble and a regularly featured soloist with the Metropolitan Community Worship and Praise Choir of San Francisco. She has led two choirs: The Amazing Graces Mira Vista United Methodist Church Choir and the River of Praise Choir of The MCC of the Redwood Empire, whom she has led in music for social justice, including Cancer Race for the Cure, a Marriage Equality performance in the Governor's chambers, at Glide Memorial Church and at the Sir Frances Drake Hotel. She also championed the 'small choir tour in Los Angeles and has led workshops regarding how to use a small choir to make community impact. Cindy was requested to conduct a citywide faith choir for Marriage Equality in Alameda and wrote and conducted a musical regarding the voices of youth, entitled, In Our Hands, for which she received a commissioned piece of art.
She had led 25 young people on a mission trip to El Tamarindo, where they rebuilt a school and directed a play. She speaks Dutch and Spanish, has 3 children: 30, 33 and 36, and two granddaughters 2 and 4 years (one who lives in Germany). Living with her are the youngest two children, her granddaughter, her daughter's dog (a beagle-dalmation mix) and 2 cats. She loves the impact of social justice work, walking, live theater and concerts, especially Colors of Christmas at the SF Symphony, Zumba and having things organized. . . . Read More