Spirit Inspired Men and Lost Art of Knighting
Wednesday, April 26th
7:15 PM - 8:15 PM
Unity Hall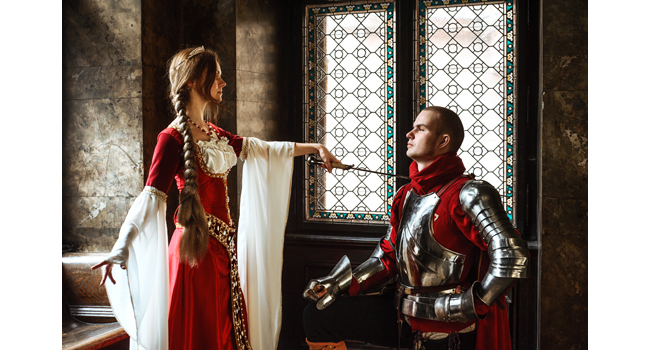 We are seeing a return of sacred practices and new understandings about the values of the lost arts of sacred ancient times.  A Course In Miracles refers to this ancient memory as a call to awaken.  Explorer's renewed our fascination with the mysteries of Knights Templars and King Arthur…but where is the sacred man in our culture today? Well, we've got them here amongst us.  Come hear their stories of moving away from Macho attitudes to Unity with Men from Unity Larry Hinkle, Clayton Kissinger and Robert Morehead.  Show your bravery by participating if you are dare in a Knighting Ritual of the transformational nature be Ye Danes or Knights lead by Michael and Diana Melchizedek: Billy Knight on the Sacred Flute, Dan Barry on guitar and Denise Ruelas on piano/violin. Ladies come enjoy acts of chivalry by the men.
Cost: Love Offering
Location: Unity Hall
Contact: Christy Michaels
Email Contact: grace444christy@gmail.com
Presented By: Priestess, Rev. Christy Michaels, M.A -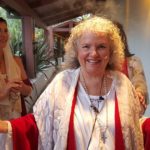 She has been involved with New Thought churches since the early 70's—either as a member of a Science of Mind Church or Unity. Since 2005, she has been an active member of Unity In Marin and a prayer chaplain since 2014. She received a master's degree in Clinical Psychology. Her master's thesis was on the impact of Eastern Religions on Transformative Psychotherapy.
Ordained as a Priestess of the Lyceum of Sophia, which provides her with legal status as a Reverend in the State of California. She was ordained by Lady Olivia at Isis Oasis Temple and Elizabeth Kelley. In addition to the Lyceum of Sophia, Elizabeth Kelley is an ordained Priestess from the Holy Order of Mary Magdalene originating in Southern France. The Order claims succession from Mary Magdalene herself and has survived, mostly in secret, by the careful selection of candidates and until recently ordaining only women. You can learn more about the order at http://gnosticsanctuary.org/lineage.html
She offers regular Divine Feminine talks and book-studies on the Gospel of Mary. Since 2011 when she first envisioned the annually Moonrise Service, where she along with other scholars like Dr. Marguerite Rigoglioso, Elizabeth Kelley, etc. tell the story of Easter through Mary Magdalene's eyes. Over 200 people participate in walking the six-station ritual of Mary's journey from the anointing to her realization of her oneness with God while sacred music is playing. Many people are moved to tears. Christy discovered in Mark 14 v 9 that Jesus predicted that there would come a time when Mary would be remembered and discussed for what she has done.
Christy is a serious student of A Course In Miracle(ACIM) since 1998. It was during her study of the Gnostic texts and (ACIM) that she discovered that there were passages that were word for word in A Course In Miracles and in Gnostic text of the Gospel of Mary Magdalene and Gospel of Thomas, showing the original intent.
She lives in Marin County and travels teaching and offering seminars on a variety of topics on Divine Feminine and Mary Magdalene. One of her more popular ones is called "Ancient Mystic Women Who Seeded the Ideas of Consciousness Evolution." . . . Read More
Musical Guest: Billy Knight -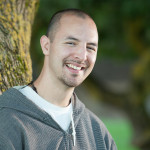 Billy Knight is a spiritual hip- hop artist/songwriter and player of the Native American Flute. Billy grew up in the Canal District of San Rafael. He fell in love with the indigenous path to Source and found music as an outlet for spiritual expression. He hopes to reach main stream artists with his songs and carry the healing teachings of his elders to people everywhere.
Musical Guest: Denise Ruelas - Pianist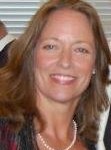 Denise has been playing piano since about the age of 4 and has been a member of this congregation since about 2000.  She sings and participates in and occasionally directs choirs at various new thought churches including on an interim basis at Unity in Marin.  She also plays violin in symphonies and chamber groups.  Her favorite genre is devotional songs, where the vibration of harmonious music and sweet words repeat to create soul awakening, healing and boundless joy.  She also enjoys teaching piano and yoga. . . . Read More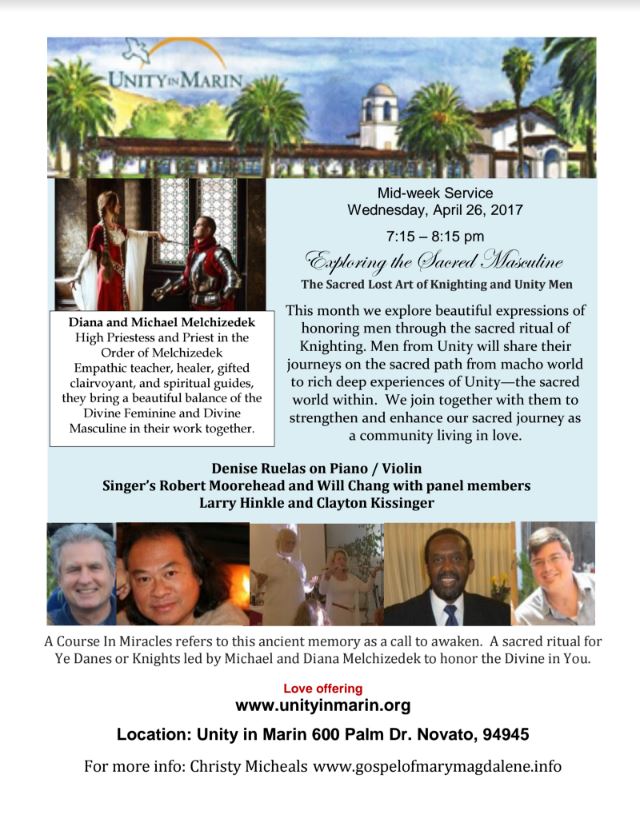 View and Download a PDF of the Flyer