Secrets to A Happy Relationship!
Wednesday, February 22nd
7:15 PM - 8:15 PM
Sanctuary

Exploring the Sacred Partnership
Each 4th Wednesday of the month we explore the profound and beautiful expressions of the sacred life through art, music, dance, sacred text, etc. From journeys on the sacred path to rich deep experiences of the sacred within — we join to strengthen and enhance our sacred journey as a community living in love. Love offering, service from 7:15 – 8:15 pm
2-22 is considered a sacred partnership number.  I was inspired by author and futurist Barbara Marx Hubbard when she spoke at Unity and said "…if we want to have conscious, awake relationships, we need to be in conversation with those who are exploring what that means and how to make that work."  
Sheila Jacob has spent 30 years as a successful marriage counselor discovering the secrets to a happy marriage. After helping hundreds of couples, Sheila decided to create a marriage coaching community online so people can continue to grow and strength their relationships.
Following her talk, we will have a rich and lively discussion with a diverse group of couples from our community, from straight, and gay-couples, to couples who come from diverse backgrounds and disabilities.  They all have powerful insights to their success.  
Not in relationship?  We are all in relationship with people in our lives so even if we are single, the wisdom shared can enhance our relationships. Ultimately love comes from our higher self, the source of Oneness that we cannot separate ourselves from.  There is a variety of levels of intimacy and struggle that we have all gone through, so there is much wisdom to be had as
we grow as a community living in love.  
We celebrate the sharing of relating with the sacred higher parts of ourselves with our intimates, family, friends and the world.  We end the evening in a prayer ritual receiving blessings from the couples, who would love to support a community living in love.
The evening is woven with lots of love, with love songs, sung by the angelic voices of Momo Cortez and Denise Ruelas on piano who will wrap us in the beauty of songs that open our hearts. And a sacred ritual led by Christy Michaels to lead us to the love within — our higher self.
Cost: Love Offering
Location: Sanctuary
Contact: Christy Michaels
Email Contact: grace444christy@gmail.com
Presented By: Priestess, Rev. Christy Michaels, M.A -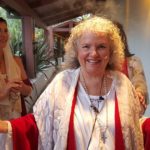 She has been involved with New Thought churches since the early 70's—either as a member of a Science of Mind Church or Unity. Since 2005, she has been an active member of Unity In Marin and a prayer chaplain since 2014. She received a master's degree in Clinical Psychology. Her master's thesis was on the impact of Eastern Religions on Transformative Psychotherapy.
Ordained as a Priestess of the Lyceum of Sophia, which provides her with legal status as a Reverend in the State of California. She was ordained by Lady Olivia at Isis Oasis Temple and Elizabeth Kelley. In addition to the Lyceum of Sophia, Elizabeth Kelley is an ordained Priestess from the Holy Order of Mary Magdalene originating in Southern France. The Order claims succession from Mary Magdalene herself and has survived, mostly in secret, by the careful selection of candidates and until recently ordaining only women. You can learn more about the order at http://gnosticsanctuary.org/lineage.html
She offers regular Divine Feminine talks and book-studies on the Gospel of Mary. Since 2011 when she first envisioned the annually Moonrise Service, where she along with other scholars like Dr. Marguerite Rigoglioso, Elizabeth Kelley, etc. tell the story of Easter through Mary Magdalene's eyes. Over 200 people participate in walking the six-station ritual of Mary's journey from the anointing to her realization of her oneness with God while sacred music is playing. Many people are moved to tears. Christy discovered in Mark 14 v 9 that Jesus predicted that there would come a time when Mary would be remembered and discussed for what she has done.
Christy is a serious student of A Course In Miracle(ACIM) since 1998. It was during her study of the Gnostic texts and (ACIM) that she discovered that there were passages that were word for word in A Course In Miracles and in Gnostic text of the Gospel of Mary Magdalene and Gospel of Thomas, showing the original intent.
She lives in Marin County and travels teaching and offering seminars on a variety of topics on Divine Feminine and Mary Magdalene. One of her more popular ones is called "Ancient Mystic Women Who Seeded the Ideas of Consciousness Evolution." . . . Read More
Guest Speaker: Sheila Jacobs, MFT -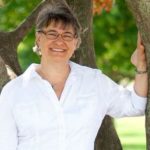 Sheila Jacobs MFT has firsthand experience of living in two worlds. Growing up using American Sign Language (ASL) at home, Sheila was the only hearing person in a large Deaf family. Her parents, sister, grandparents, aunts, uncles, and some cousins are deaf. Many of her deaf relatives were active and well known in the national Deaf Community for several generations. Her experiences juggling her two worlds, the Deaf world and the Hearing world, and her studies in intercultural communication and cross-cultural psychology educated her extensively about the issues deaf and other multi-cultural groups face daily.
Sheila is a licensed Marriage and Family Therapist in the San Francisco Bay Area, specializing in couples counseling.  Blending her life experiences as a Coda (child of deaf adults), with her experiences as a counselor and as an interpreter, Ms. Jacobs has developed new counseling approaches for bilingual and bicultural individuals, couples, and families that helps to build bridges of connection.
The result is her revolutionary company Double Pride. The Leo M. Jacobs Foundation works along with Double Pride's corporate divisions to address the counseling, consulting, training, education, public speaking, as well as the retail needs of her clients. Double Pride has been built to showcase her revolutionary approaches that empower her deaf and multi-cultural clients personally and professionally in order to have the best of both their worlds at home, at school, and at work.
In addition, she aims to serve mainstream America in helping deepen their understanding and experience of how to build better cross-cultural bridges with diverse communities at home, at school, and at work.... Read More
Musical Guest: Momo Cortez - Singer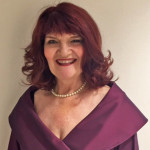 Singing is my Divine calling. I started in Chicago about 20 years ago with William Russo's Rock Cantatas - the hippest new age musical theater company in the city. We took our show "Aesop's Fables" to the Merced Theater in New York. I hitchhiked out to San Francisco and have been pursuing my heart's passion ever since. I recorded a gospel album with Bobby Kent and the Christian Cadillac. We performed in clubs all over San Francisco. I worked with Mick Pulver's Breakthrough Performance Workshop performing and getting the party started. I was recently featured as the Evil Queen in Snow White and the Seven Dwarfs and as the Cowardly Lion in the Wizard of Oz in local productions. I currently sing at Unity Churches all over the Bay Area, with the Doc Kraft Band, private parties and at Amante's in San Francisco. I love bringing joy and passion to my audience. . . . Read More
Musical Guest: Denise Ruelas - Pianist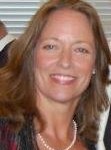 Denise has been playing piano since about the age of 4 and has been a member of this congregation since about 2000.  She sings and participates in and occasionally directs choirs at various new thought churches including on an interim basis at Unity in Marin.  She also plays violin in symphonies and chamber groups.  Her favorite genre is devotional songs, where the vibration of harmonious music and sweet words repeat to create soul awakening, healing and boundless joy.  She also enjoys teaching piano and yoga. . . . Read More