Romancing Your Cells; Your Self ~ A Marin Community Group of Noetic Sciences Event with Sondra Barrett
Friday, February 9th
7:00 PM - 9:00 PM
Sanctuary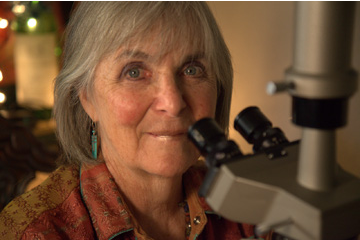 Come meet your cells and explore how to awaken to their intelligence.  Consider that our cellular ancestors evolved their chemistry and life skills to  survive and thrive for millions of years. Just imagine what they can show us about life!
Discover the amazing architecture of your cellular sanctuaries that makes them capable of responding to sound, music, movement, your thoughts, and even light. What can we learn from them to help us in everyday life, diminish stress, make changes, and experience gratitude?  
We will explore how to communicate with our cells and our self through guided visualization and the senses. Here you will learn, from both scientific and spiritual perspectives, how your cells can help you thrive and change.  This presentation will be illuminated by spectacular colorful images from inner space, and you will be illuminated by your amazing cellular wisdom, perhaps falling in love with yourself from the inside out.  
Cost: $10.00 and bring a snack or beverage to share
Location: Sanctuary
Contact: Pat Palmer
Email Contact: everevolving@earthlink.net
Phone Contact: (415) 305-4250
Event Website
Guest Speaker: Sondra Barrett - Teacher and Author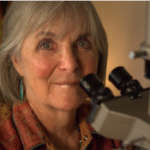 Sondra Barrett, Ph.D., is the author of "Secrets of Your Cells: Discovering Your Body's Inner Intelligence" (Sounds True) "Ultimate Immunity" with co-author Elson Haas  MD (Rodale) and "Wine's Hidden Beauty" (Mystic Molecules Media).  Dr. Barrett shares her knowledge as a medical scientist, photomicrographer, and former UCSF faculty.  She is experienced teaching a blend of science, spirituality, and the senses, leading groups for people with cancer, and has devoted years to exploring what helps us heal.  
Sondra has taught at CIIS, JFK, Esalen, UCSF Medical School, throughout the US, in Scotland and Malta.  A student of qigong, shamanism and expressive arts, she provides a lively mix of information and experiential wisdom for your growing romance with your cellular universe (and we don't mean phones.)... Read More