Near Death Experience with Ellie Schamber
Friday, December 15th
7:30 PM - 10:00 PM
Sanctuary
Guest Speaker Mas Sajady - back by popular demand after an a near sellout last December.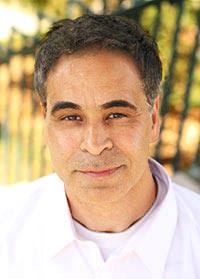 Mas Sajady had two near death experiences. After the first NDE, he became very intuitive. After the second one, he discovered that he has the ability to heal people.
Mas was a college student working at a warehouse when a moving wall fell and broke his jaw. "I was looking at myself as if I was looking in the mirror, thinking, 'Wow, that's a really strange position for my neck..wait, how can I be here and my body be there?' And then, I saw my life as if I was watching a movie. The 'movie' showed every single moment of my life. I was reliving my whole life span in a matter of seconds, or maybe a split second. So the concepts of distance and time totally shifted for me, and I still wonder today: How could I relive all the experiences of my entire life of twenty-some years in just a matter of seconds? When I recovered, I became more intuitive and serendipitous things would continually appear in my life."
Twenty years later, in 2007, Mas and his wife and children went on an inner tubing trip, and he got sucked into a whirlpool and was under water for 8-10 minutes. "I ascended into higher realms. I was in a state of bliss and joy that goes way beyond anything we can experience here on earth. There was no time or space. Only eternity. Everything that was important to me in this physical world -- kids, wife, family, money -- all felt unimportant. I would go back there in a heartbeat if I could. But I returned to my body and woke up. And that's when I first experienced my special abilities."
Mas found that he can get images of people like an MRI scan, along with information about their life story and their health. He learned that he has the ability to heal people physically, psychologically and spiritually by changing their frequency. After he talks about his experiences on the other side, Mas will demonstrate his healing abilities.
Buy Tickets here -->Is There Life After Death? with Mas Sajady
Cost: $30/advance ~ $35/door
Location: Sanctuary
Contact: Sam Engle
Email Contact: samiamengle@aol.com
Guest Speaker: Mas Sajadi -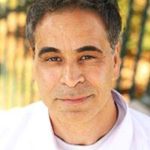 Mas Sajady was born in Kabul, Afghanistan, on March 21,1960, which was also the Persian New Year.  He came to Minneapolis, Minnesota with his family when he was seven years old.  He went to the University of Minnesota, and double majored in Marketing and Psychology.  After that, Mas started a computer programming business specializing in web development.  He got married in 1992, and has six children, six to twenty years old, with two sets of twins.  After his second near-death experience in 2006, Mas realized that he was called for a different life mission. He started working on clients professionally in 2009. Within less than a year, he had worked on over a thousand individuals who were drawn to him by referral. 
Mas does not claim to have the power to heal; rather, he acts as a conduit for a higher energy field.  He works on a client's core "frequency" to help redesign and reprogram his or her "blueprint," thereby materializing fast and tangible results in the person's life.  Thousands around the world have transformed their lives after just one (or sometimes a few) sessions with Mas. ... Read More