Near Death Experience with Dr. Mary Neal
Friday, October 20th
7:30 PM - 10:00 PM
Sanctuary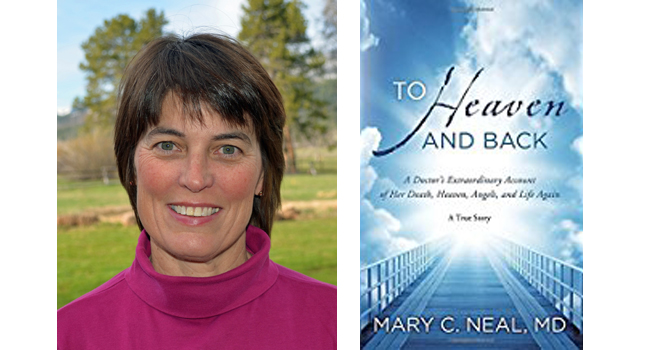 Dr. Mary Neal, a spinal surgeon, died during a kayaking accident.  After going over a waterfall, her boat became trapped in rocks at the bottom. For more than 15 minutes she was pinned under the boat and submerged under water, without air.
As she died, "I was enveloped by a physical sensation of being held and comforted by Christ.  There was no fear or pain.  Together we reviewed my life, observing all the ripple effects of my actions, but I did not feel judged.
"Then I was joyfully greeted by a group of souls whom I knew I had known for all eternity.  They radiated great love and joy to see me again.  They guided me down a beautiful path to a great domed hall which I knew was the entrance to heaven, God's kingdom.  I was euphoric!
"But I was told that I could not go in–it was not my time.  My work on earth was not done, so I had to return to my body.  I did not want to go back, but the spirits gave me a list of the things I still had to do on earth, such as sharing my new knowledge.  
"They also gave me information about metaphysical questions, such as why bad things happen to good people.  And they told me about things that would happen in my future, including the death of my oldest son ten years later."  
Dr. Neal has been interviewed on a number of shows, including the Dr. Oz Show, the Today Show, FOX & Friends, The Katie (Couric) Show, The Marie (Osmond) show, CNN, the 700 Club, OWN-In Deep Shift, and Guideposts.  You will now have the opportunity to ask her questions about what she learned on the other side.
Click here to buy tickets! -->Is There Life After Death? with Dr Mary Neal
Cost: $20/advance ~ $25/door
Location: Sanctuary
Contact: Sam Engle
Email Contact: samiamengle@aol.com
Guest Speaker: Dr. Mary Neal -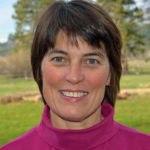 Spinal surgeon Dr. Mary Neal is the author of the #1 New York Times bestseller and Books for a Better Life finalist, "To Heaven and Back" (Waterbrook-Multnomah, May 2012). She was first interviewed on the Dr. Oz show and has since been featured on many national talk and television shows including, FOX & Friends, The Katie (Couric) Show, The Marie (Osmond) show, CNN, the 700 Club, OWN-In Deep Shift, Guideposts, and a number of others. She has spoken to audiences throughout the United States, Europe, and Latin America.

Dr. Neal was born and raised in Michigan and graduated from the University of Kentucky before attending the UCLA medical school. She completed her orthopedic surgery training at the University of Southern California, after which she lived in Sweden, Switzerland, and Los Angeles while undergoing 1 1/2 years of specialty training in spinal surgery. After that she became the director of spine surgery at USC. Five years later, she left the University for private practice. She currently lives and works in Jackson Hole, Wyoming.... Read More
Musical Guest: Desiree Goyette -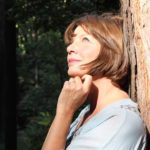 Désirée Goyette has been a committed musician since her early teens when she taught piano and voice after school in her native San Jose. During an eight-year career in Hollywood, Désirée co-hosted an internationally syndicated television series, wrote music for television and children's recordings, and earned two Grammy nominations. Later she returned to academia, graduating Magnum Cum Laude from the San Francisco Conservatory of Music. Desiree's inspirational recordings, compositions and performances have been widely acclaimed, and she is equally at home in jazz, cabaret, musical theatre and classical venues. . . . Read More