Love Reversals, with Keith Braselton & Robin Glazer
Wednesday, March 7th
7:15 PM - 8:15 PM
Sanctuary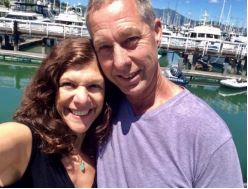 We will be exploring how we have unknowingly become comfortable with unloving patterns in our lives. By naming them Love Reversals, we enable ourselves to see them more clearly, making it possible to talk about them to discover the opportunity of finding the wisdom that lies within them.
Presenter, Keith Braselton, is the author of ENGAGE LOVE, A NEW HEALING PARADIGM.
Music with Robin Glazer.
Location: Sanctuary
Contact: Lisa Starbird
Email Contact: lstarbird@aol.com
Presented By: Keith Braselton -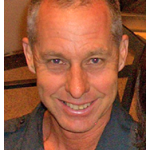 Keith Braselton is the author of Engage Love – A New Healing Paradigm. His message is enabling people to create so much love into their lives, and gives them such clear and precise understandings about how pain is created and healed, that they are able to heal their pain and dis-ease and live extraordinarily wondrous lives! It truly is creating a new healing paradigm!
Keith is the founder of the Engage Love Company, a company that is dedicated to promoting the message of this new healing paradigm around the world. He is an international speaker, presently hosting seminars and weekly classes. He has been writing for many years and has published articles in the US and Canada.
Keith's been studying spirituality for 34 years and Love for the last 18 years. He has been teaching and healing for 20 of these years. He works one on one with clients. His intuitive, empathic, and clairsenseate gifts enable him to feel into his clients space to bring about the most effective means of healing, do long distance sessions, and help them open to their deep seated pain and trauma.
Some of the many challenges he has helped people heal include: depression; cysts; ulcers; ocular shingles; congestive heart failure; anger and rage; broken hearts; physical and emotional wounds from sexual, childhood and relationship abuse; and deep emotional and spiritual trauma about sex, money, the devil, God, and death.
He's been married twice, 12 years his first marriage and 11 years the second marriage. He has three grown children and a 12-year-old son Shane. Shane is one of his favorite companions, and they enjoy lots of boogie boarding, skiing, playing "airsoft" wars and Minecraft computer games together. Keith is also enjoying a wonderful relationship with Ms. Robin Glazer.
His burning desire is to help bring peace to the world by teaching people how to focus on Love all of the time, thereby enabling them to develop their own unique powers and gifts, and in so doing, to heal the pain they have within them. . . . Read More