Is There Life After Death? with Robert Tremblay
Friday, August 18th
7:30 PM - 10:00 PM
Sanctuary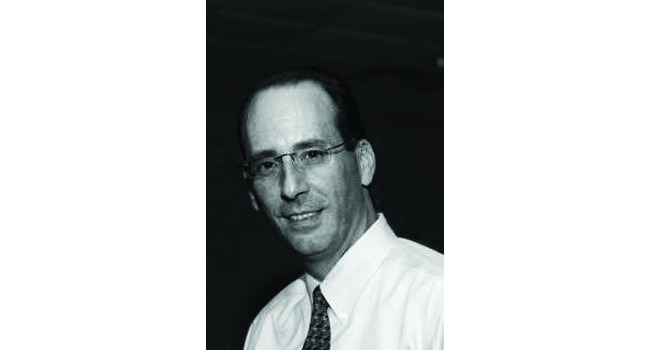 In February 2011, Robert Tremblay was diagnosed with end-stage AIDS. He was given 30 to 60 days to live.  At University of Vermont Medical Center, he was comatose.
"I suddenly found myself in an open [endless] expanse of darkness [and] could see 360 degrees without turning my head. In the distance, there was a pinpoint light that looked like a faraway star. There was no fear, just…peace." There was also a beautiful hum and a strange odor. "I have experienced nothing since that comes close to the joy that this odor provided."
"As the light became brighter, so did the hum and the vibration…. Suddenly there was a face…[of an old] man. There was a burst or vibration from him that I could feel down to the very core of my body. It was like the most comfort I have ever felt. I no longer felt the pain…. Time seemed to stop."
Then Robert heard the man speak, although his lips never moved: "Are you ready?" I said, "No, I'm not ready yet." He said, "There is something important you still need to do." Without thinking, "I reached for his face and touched his cheek. I wanted to touch this peace. My body vibrated and the light grew again in intensity and brightness as his smile expanded. He was pure white and getting brighter. As the light became brighter, so did the hum and the vibration. This touch lasted for what seemed like forever."
Suddenly Robert found himself back in his hospital bed. He had no pain and was very alert.  He insisted on seeing all his doctors as a group, and told them he was supposed to live because there was something important he was supposed to do. This marked the beginning of his amazing climb back to health.  
Click here to buy tickets -->Is There Life After Death with Robert Tremblay
Cost: $20/advance ~ $25/door
Location: Sanctuary
Contact: Sam Engle
Email Contact: samiamengle@aol.com
Guest Speaker: Robert Tremblay -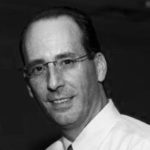 Robert was born in August 1968 and raised in northern Vermont. He is a decorated veteran of the U.S. Army where he served as a Combat Medic with the 118th Airborne Corp. and later with the National Guard as a Helicopter Paramedic.  After the military, in 1988, Robert had a career in law enforcement in New Hampshire, and in 1991 became the youngest Chief of Police in the country. However, he rethought his career after he had to arrest the entire administrative arm of the town council, four people, for embezzlement.  After that political nightmare and stress, he left law enforcement completely and for several years became a private investigator and trainer in locating missing persons.  
Robert spent the next 18 years after that in the automotive finance industry training sales management and finance professionals in positive thinking and explaining its impact on one's success. He traveled around the country teaching until he contracted HIV/AIDS in February 2011.  For the next 4 years Robert battled multiple diseases and had a number of surgeries in a fight for his life, including a journey through Hospice. Robert now lives in Phoenix, Arizona enjoying his survival.... Read More
Musical Guest: Christine Tulis -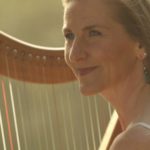 Christine Tulis is a healing artist, harpist, singer, mystic and award-winning composer exploring the spiritual and healing qualities of the harp and the power of music and the healing arts to connect us to our hearts and inspired states of being.
Her music is created out of a deep love of the harp and its archetypal role as a link between heaven and earth. She is devoted to creating musical experiences that open inner gateways and support spiritual awakening. Christine began playing the harp after a life changing spiritual experience the first time she heard the instrument live.
In addition to her musical pursuits Christine is an extraordinary healing artist whose sessions include therapeutic massage and bodywork, Master level Reiki energy healing, sound and the ancient, spiritual healing art of Anointing with Holy Oils.
Her sessions are nationally renowned for their transformational effects. Please visit the Healing Session Info page to learn more.
Christine has played her inspired music internationally including at two United Nations events, Chartres Cathedral, France, Grace Cathedral, San Francisco, as well as numerous spiritual seminars, holistic health events and sacred spaces in the U.S. and Canada. Her music has been featured on television and radio and is played in healing centers across the nation.
The harp has been played throughout history to facilitate healing, access spiritual vision and connect with the celestial and angelic realms. Christine feels a deep resonance with this ancient, sacred lineage focused on the transformational and healing powers of the harp. Her songs feature spiritually uplifting lyrics originating from her inner experiences or inspired by the poetry of Rumi and other mystic saints. Christine's passion is to use her gifts to assist people in transforming their lives through the power of Love, Beauty and Grace. . . . Read More