Is There Life After Death?
Friday, July 21st
7:30 PM - 10:00 PM
Sanctuary
July Speaker Is Kiki Corbin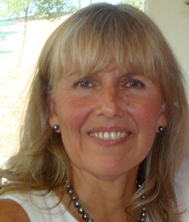 When Kiki Corbin was 40 years old, in 1990, she was thrown from a horse and had a serious concussion.
"Suddenly I was out of my body, moving away from the earth. I noticed that another person was next to me--and then I realized it was Jesus. It felt very natural. We were talking, just as I would talk with a friend. As we moved farther and farther away from the earth, my body was getting lighter and lighter, like translucent ether. Also speech became more and more subtle, until it was totally telepathic.
"We reviewed my life, and Jesus asked: 'How could you have been more loving?' There was no judgment, only learning. Then Jesus said I had to go back. I argued, but he insisted, 'You have too much work left undone and you have to write a book about what you learned here.'
"I was sent back, but for many years I could not bring myself to write the book."
Fifteen years later, in 2006, Kiki got hit by a car and was thrown 50 feet. She had the same experience with Jesus as the first time. He reminded her that her life purpose is to write and teach. Some years after that, Kiki had a heart attack and left her body for the third time. Again Jesus urged her, "Go back and write the book."
After this, she surrendered. Now she has just finished writing the book about her experience in the Light.
Cost: $20 in advance/ $25 at the door
Location: Sanctuary
Contact: Sam Engle
Email Contact: samiamengle@aol.com
Guest Speaker: Kiki Corbin -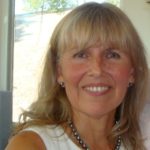 Rev. Kiki Corbin survived three near-death experiences, during which she met Jesus, Buddha, Shiva and other great beings in the Light and was shown the wisdom of the universe. She has lectured and conducted workshops around the country, sharing her own story and the stories of others and the wisdom gained from them.
Kiki is a mother, a grandmother, a meditator for more than 40 years, an ordained minister, and the founder of the Montecito Community Church. She has worked as a pastoral counselor for 35 years and as a certified traditional naturopath for 10 years. Kiki  has led retreats, workshops, and classes in holistic healing, meditation, growth, and inner guidance, and has been a hospice volunteer.
She also has a private pastoral counseling practice, helping people who have had near-death experiences and peak spiritual experiences integrate them into their lives. Likewise, she teaches people how to connect with the Light even if they have not had an NDE. Skype allows her to work with clients all around the world.... Read More
Musical Guest: Yvette Connor -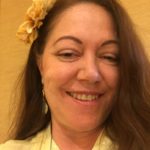 Yvette Connor was born in 1960 in Long Island, New York, and grew up there and in Michigan, New Jersey and Delaware. She went to Trenton State College in New Jersey, majoring in Art Education. Then she got married and had her first child in 1984. She began singing and playing the guitar in elementary school during Catholic folk masses, and continued singing in various churches and other choirs throughout her life. She and her husband moved to Marin in 1989, where she raised her three children.  She is currently working as a Special Education teacher and is a part-time artist, most recently designing and making stained glass pieces. Yvette has been singing in the Unity in Marin choir since 2003. . . . Read More