Is There Life After Death?
Friday, December 16th
7:30 PM - 10:00 PM
Sanctuary
Guest Speaker: Mas Sajady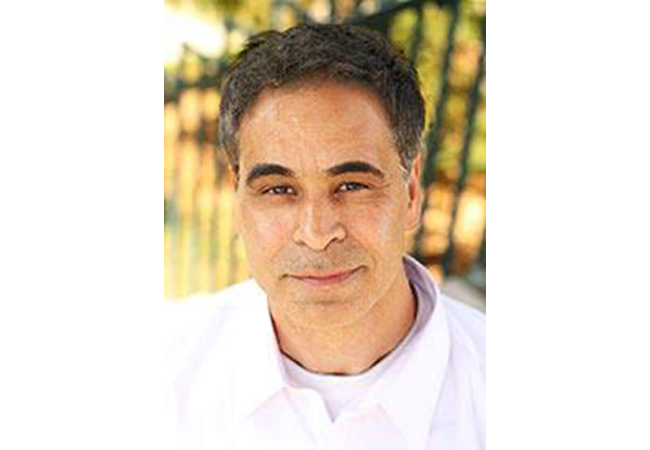 Please join us for a series of presentations held on the third Friday of every month that deal with consciousness after death. These evenings are hosted by Ellie Schamber. Each month she invites a guest speaker to talk about his or her own life-after-death experience. Ellie, who has a Ph.D. in Intellectual History from U.C. Berkeley and was a confirmed atheist, discovered during her experience of death that spiritually "everything I had believed and taught was wrong." Now she is committed to spreading the word to as many people as possible that our consciousness continues to live forever.
Our guest this month is Mas Sajady
 Please join us for warm beverages and snacks at 7:00 p.m. in Unity Hall
Mas Sajady had two near death experiences. After the first NDE, he became very intuitive. After the second one, he discovered that he has the ability to heal people.
Mas was a college student working at a warehouse when a moving wall fell and broke his jaw. "I was looking at myself as if I was looking in the mirror, thinking, 'Wow, that's a really strange position for my neck..wait, how can I be here and my body be there?' And then, I saw my life as if I was watching a movie. The 'movie' showed every single moment of my life. I was reliving my whole life span in a matter of seconds, or maybe a split second. So the concepts of distance and time totally shifted for me, and I still wonder today: How could I relive all the experiences of my entire life of twenty-some years in just a matter of seconds? When I recovered, I became more intuitive and serendipitous things would continually appear in my life."
Twenty years later, in 2007, Mas and his wife and children went on an inner tubing trip, and he got sucked into a whirlpool and was under water for 8-10 minutes. "I ascended into higher realms. I was in a state of bliss and joy that goes way beyond anything we can experience here on earth. There was no time or space. Only eternity. Everything that was important to me in this physical world -- kids, wife, family, money -- all felt unimportant. I would go back there in a heartbeat if I could. But I returned to my body and woke up. And that's when I first experienced my special abilities."
Mas found that he can get images of people like an MRI scan, along with information about their life story and their health. He learned that he has the ability to heal people physically, psychologically and spiritually by changing their frequency. After he talks about his experiences on the other side, Mas will demonstrate his healing abilities.    
After the presentation there will be a question-and-answer period, and you are welcome to ask anything about "why" or "how." For example, some people ask why there is suffering in the world. The answers sometimes seem to come from a place that transcends the personal experiences of the speakers and speak directly to your deepest yearnings to understand why we are here.
Buy  Tickets Here! --> Mas Sajady Sponsored by Ellie Schamber
Cost: $25/Advance ~ $30/Door
Location: Sanctuary
Contact: Sam Engle
Email Contact: samiamengle@aol.com
Guest Speaker: Mas Sajadi -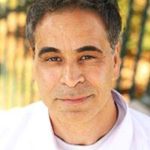 Mas Sajady was born in Kabul, Afghanistan, on March 21,1960, which was also the Persian New Year.  He came to Minneapolis, Minnesota with his family when he was seven years old.  He went to the University of Minnesota, and double majored in Marketing and Psychology.  After that, Mas started a computer programming business specializing in web development.  He got married in 1992, and has six children, six to twenty years old, with two sets of twins.  After his second near-death experience in 2006, Mas realized that he was called for a different life mission. He started working on clients professionally in 2009. Within less than a year, he had worked on over a thousand individuals who were drawn to him by referral. 
Mas does not claim to have the power to heal; rather, he acts as a conduit for a higher energy field.  He works on a client's core "frequency" to help redesign and reprogram his or her "blueprint," thereby materializing fast and tangible results in the person's life.  Thousands around the world have transformed their lives after just one (or sometimes a few) sessions with Mas. ... Read More
Musical Guest: Suzanne Baldwin - Singer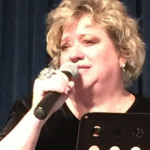 Suzanne has been singing all her life.  She started performing in choirs in Junior High, and was a founding member and featured soloist with the Clarewood Singers for over 26 years.  She has been a soloist for many Unity and Centers for Spiritual Living communities for 25 years.  Her goal is to lift spirits by aligning her music to the message of the speakers she supports.   When Suzanne is not singing, she is the Learning & Development Manager of a team of facilitators/coaches who bring leadership and development to the entire organization of Wells Fargo. . . . Read More