Is There Life After Death? presented by Joyce Anastasia
Friday, February 16th
7:30 PM - 10:00 PM
Sanctuary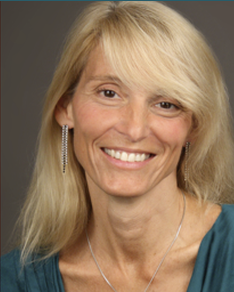 In 2001 Joyce was attacked by a large man who tried to strangle her and she became unconscious. She floated above her body, looking down. There was no more pain or fear.  She was shown images of her life, and a booming male voice said, "Look at all the beautiful things you have done for the world."  Then it said, "And now see the times when you made choices based on fear."  She was shown how her thoughts and actions that were generated by fear brought reactions by others that caused her pain. She had helped to create these situations.  However, there was no judgment!
Then she was suctioned up into a vortex, like a tunnel made of bright white light.  She saw her relatives in the distance.  Beyond the tunnel, there emerged beings made of light who took the forms of Christ, Buddha, Baba-ji, the Divine Mother, and 3 others.  They emanated unconditional love, and gave her instantaneous wisdom of the universe.  The beings said, "Take this back with you" and dissolved into the light.
Then the booming voice said, "Joyce, you have a choice: you can stay here or go back."
Joyce remembered that the beings of light had said she still has work to do on this planet.  She said, "I want to go back to earth, but I need help with that."  The Voice said, "We will help you.  We will place our hands on your hands to remove the hands of the man who is strangling you." Joyce then popped back into her body and was able to pry open the hands around her neck and escape.
Since then, Joyce has developed psychic abilities and she is able to travel among different dimensions. Her NDE inspired her work in leadership, and helped her to have the courage and tenacity to write her book.  However, this is only the second time that Joyce will speak in public about her NDE.
Click Below for Tickets!
Is There Life After Death? with Joyce Anastasia
Cost: $20 in advance, $25 at the door
Location: Sanctuary
Contact: Sam Engle
Email Contact: samiamengle@aol.com
Event Website
Presented By: Joyce Anastasia - Transformational Leadership Consultant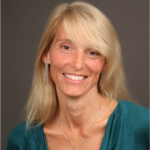 Joyce Anastasia is a transformational leadership consultant, a peace ambassador of social healing, and a top-rated trusted intuitive advisor. Joyce has dual masters degrees in Counseling Psychology and Fine Arts as well as numerous certificates as an Advanced Intuitive Consultant, a Monroe Institute Outreach Trainer, a healing practitioner, and a multicultural leader.  She is also the author of the book, Extraordinary Leadership during Extraordinary Times.
For over 25 years Joyce has served as a multicultural psychotherapist (in psychiatric and educational Institutions, in businesses, and in private practice), university professor, corporate manager, transformational filmmaker, socially conscious business owner, and international intuitive advisor.  She has traveled extensively--in Europe, New Zealand, Australia, Peru, Colombia, and Egypt--and serves as a bridge-builder to integrate indigenous and Western ways of healing and knowing.  As founder and CEO of the inspirational organization, Lead By Wisdom, Joyce Anastasia assists entrepreneurs and corporate leaders to identify their greatest visions, insights, and divine gifts, and learn the most effective tools to overcome challenges to leverage their most significant heart-based impact in the world. . . . Read More
Musical Guest: Deborah Winters -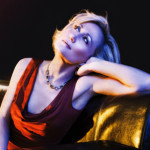 A lifelong resident of the San Francisco Bay Area, Deborah Winters' childhood was immersed in music and dance. Heavily influenced by her father, who pursued the drums as a young man, and by her mother, who was a professional ballet dancer for the Oakland Metropolitan Ballet Company, Deborah developed a passion for music, dance and the theatre at a very early age. Big Band sounds rang through the household where Deborah and her father listened to the likes of Ella Fitzgerald, Duke Ellington, Stan Kenton and Woody Herman, to name a few.
During her adolescent years, while moving around the country with her family, Deborah commenced her study of voice and the guitar. Deborah became increasingly influenced by singer/songwriters such as James Taylor, Joni Mitchell and Rickie Lee Jones. As an acting/theatre major in college, Deborah sought to combine her love of music, dance and art through the stage as a musical actress. However, her ongoing desire to sing and play the guitar in intimate settings kept pulling at her heartstrings. This led to Deborah playing clubs and finding her way into the studio to record a few of her own compositions before graduating.
As her musical palate expanded to include jazz standards and contemporary musical forms, Deborah began to perform in San Francisco and establish musical alliances with some of the Bay area's most highly acclaimed performers, including legendary drummer Tony Williams, singers Bobby McFerrin and his Voicestra group, pianist/arranger Frank Martin, and Brazilian guitarist Jose Neto. . . . Read More