"Hot Summer Night Picnic!"
Wednesday, July 24th
6:00 PM – 8:15 PM
Sanctuary
with Rev. Bill Englehart and Lisa Starbird. Special music by Arthur Javier
Join us for an uplifting summer evening of connecting, sharing, and special music. Bring your own picnic, a story to share, and enjoy the fellowship of our community.
Picnic 6:00-7:00pm, followed by the Wednesday Night Service with Rev. Bill Englehart and Lisa Starbird in our Sanctuary.
It is going to be a service of sharing testimonials, resolutions, successes, gratitude and healing from members of Rev. Bill's Resolutions to Realities class.
Please join us and share some of your inspiring stories with the community!
Location: Sanctuary
Led By: Reverend Bill Englehart – Senior Minister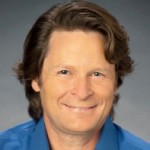 Bill Englehart is an ordained Unity Minister. He is currently serving as the senior minister at Unity Church in Marin county California. He is a powerful and memorable speaker with a passion for sharing the practical application of Unity teachings. Before being called to ministry, he was an expatriate living in London, working for a Fortune 50 company as an International Human Resources Director. Bill is a Black Belt Martial Artist and an . . . Read More

Musical Guest: Arthur Javier – Musician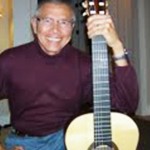 Arthur is a full time realtor for 35 years and a performing artist in the Bay area. He joyfully shares his music, is a host for non-profit organizations in the community and sings in four languages.
. . . Read More