Empower Yourself with 2018 Feng Shui and Astrology Tools!
Friday, January 12th
7:00 PM - 9:00 PM
Sanctuary
A Marin Community Group of Noetic Sciences Event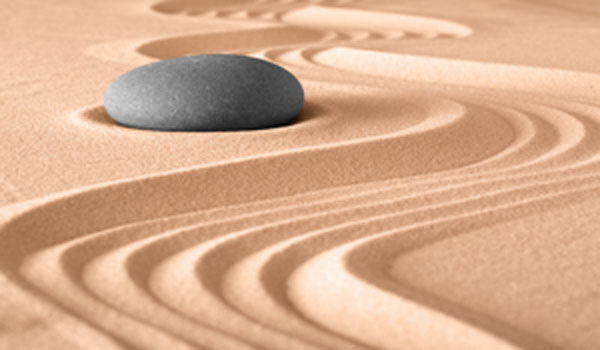 Get ready for the seismic shifts of 2018 with Feng Shui – Astrology – Good Timing!
Every year around Feb 4 in the Chinese Calendar energies shift.   In 2018, these shifts are predicted to be huge.  Don't sit back and wing it.  Take a proactive approach to be informed and take action by tapping into the most vibrant energy of your space.  
In this fun and informative interactive seminar, you will discover things to improve your health, relationship and prosperity.
Discover which animals in the Chinese zodiac are favored and which ones will need a bit of help (hint – Use Feng Shui)
Please bring your questions for live Q&A
Download your astrology chart, and those of your friends and family and bring to the seminar at www.FreeBusinessAstrology.com
An Additional Opportunity:
Come Join Kathleen on Sat January 13th for her full day event where she takes a deeper dive into the Earth Dog energies. You'll receive suggestions and solutions to boost your year up! Kathleen would like to award attendees of the ION Friday event by gifting a special rate of $35 for her full day event ($94 value.)
Cost: $10 plus bring a snack to share
Location: Sanctuary
Contact: Rev. Pat Palmer
Email Contact: everevolving@earthlink.net
Phone Contact: (415) 305-4250
Presented By: Reverend Pat Palmer -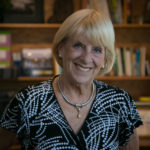 Rev. Pat Palmer discovered Unity In Marin in 2007, after coming to the Bay area when her first grandchild was born in San Rafael.  With a background as a teacher, counselor and minister, it was a natural fit for her to begin her work with the Youth and Family Ministry and she served in that capacity for 5 years.  In the intervening period, Rev Pat has taught many classes at Unity In Marin, and directed our Service Ministry.
We welcome Rev. Pat back into leadership as Coordinator of Youth and Family Ministry.  Her experience in public speaking, organization and leadership are assets which will help us expand our already wonderful programs for families.  She particularly welcomes input from parents and reaches out for everyone's creativity and involvement in together building a solid spiritual community for our children and youth.  Her bottom line is each child's awareness of spiritual presence and our willingness to live the beautiful Unity principles. . . . Read More
Guest Speaker: Kathleen Zemansky -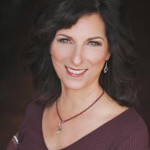 Kathleen is a Feng Shui Master who's dedicated to helping conscious businesses and individuals harness the power of the ancient wisdom of Classical Feng Shui and Chinese Metaphysics to optimize their success in business and life.
She specializes in Personal and Business Feng Shui, Astrology and Good Timing, and uses these tools to empower her clients to follow their unique birth map, optimize their physical workspace, use their greatest strengths at the right times, and achieve their personal and business goals to craft their destiny.
Kathleen developed her proven date selection technology, The TimeBlazr™ Personal and Business Management System, to increase efficiency, productivity, and accountability for her clients, who are both entrepreneurs and professionals.
Kathleen has several advanced degrees in Classical Feng Shui and and Chinese Metaphysics from top-level teachers around the world. She has studied and taught in the United States, Malaysia, China, Tibet, India and England.
Kathleen's deeper passion is generating greater peace and understanding in the world through cross-cultural communication. She believes her work is a way to pay forward the generosity and joy she has experienced in her world travels and studies. She is thrilled to offer this timeless wisdom for a modern age to help make our world a better place to live, work and thrive.
Kathleen's Story
Many adventures and years of world travel have led me to Feng Shui and the ancient arts I practice. In my late twenties, the yearning to travel overcame me, so I left the corporate world and hopped on a boat as a cook in Annapolis, Maryland. The next step was a romantic journey sailing around the world.
This was a turning point in my life. Through my travels I began to hone a keen sense of why people live the way they do. I was fascinated by diverse cultures, tastes, sights and smells – it ignited all of my senses, especially a creative sense that was bubbling up inside.
I ended up living in Italy and Switzerland for 15 years, while concurrently circumnavigating the globe on a 72' sailing yacht. In retrospect it's obvious that this set free all those water elements and travel animals in my Chinese Astrology chart — suddenly, they could do exactly what they were supposed to do….travel! I also was able to realize my amateur passion for anthropology — a fascination for people, place, environment, and even burial grounds and how different cultures view death and internment.
I also survived a shipwreck in the Seychelles in 1986, and was rescued after 2.5 days on a secluded island. Talk about being forced to understand the rhythms of nature!
And what a gift that was.
After our rescue, I became the project manager for the construction of several homes in three different countries, all at the same time. This is when it clicked:
the building materials were different
the land form was different
the architecture was different
the contractors and the energy they leave in the space after the job was complete was different.
I was hooked. My travels and hands-on experience building these homes so clearly demonstrated to me that the energy of the land or sea (the Feng Shui) is where the real bones of any structure lie. To be truly solid, the structures we build must conform, not conflict, with the land that supports it.
When I returned to the United States in 1999, I had no idea what my next steps in life might be. Through fortuitous circumstances, I was inspired to hire a Feng Shui consultant. Within days — literally — my life starting taking a new shape and form; one that put me in the drivers' seat.
I knew then with all my heart that Feng Shui was the most empowering tool I'd ever known. Since 2000 my study and practice, I still believe that.
Kathleen's Charity
As part of my desire to pay forward all the generosity I've been shown in my life, I donate a portion of my business profits to help other small businesses. In 2014 my focus is KIVA, a wonderful nonprofit that provides microloans to entrepreneurs around the world to help them start a successful business (www.kiva.org). Even a tiny amount to someone in the United States — as little as $25 – could make the difference that allows a mom to feed, clothe, care for and educate her children and extended family. I am thrilled to support KIVA in empowering well-deserving individuals for a better life.... Read More