Andrea Lieberstein: Well Nourished, Mindful Practices with Food
Wednesday, June 28th
7:15 PM - 8:15 PM
Sanctuary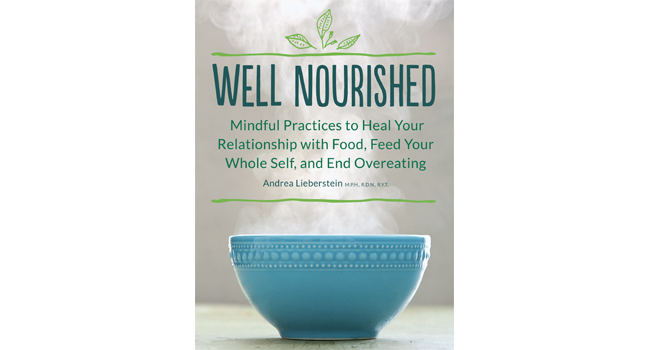 Well Nourished: Mindful Practices to Heal Your Relationship with Food, Feed Your Whole Self, and End Overeating with Andrea Lieberstein, MPH, RDN, RYT
'Well Nourished' is an approach that helps put food in its place as a source of nourishment not struggle. It opens the door to nourishing your whole self through powerful practices of mindful eating and living. Andrea will discuss her new book, Well Nourished: Healing Your Relationship to Food, Feeding Your Whole Self and Ending Overeating and share practices on the journey to living a fulfilling, fun and joyous life. 
"This is a wonderful book that integrates a practical and inspiring path to nourishing the whole self, honoring mind, body and spirit. Clear tools and mindful practices based on scientific research, wisdom practices, and Andrea's expertise are offered throughout that if followed open the door into living a life that is nourished, fun, resourced, and whole—" ---Joan Borensenko, Author of Minding the Body, Mending the Mind 
Cost: Love Offering
Location: Sanctuary
Contact: Christy Michaels
Email Contact: grace444christy@gmail.com
Presented By: Andrea Lieberstein, MPH, RD, RYT - Yoga Instructor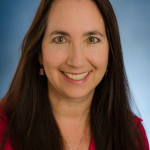 Andrea Lieberstein, MPH, RDN, RYT, is a mindfulness-based registered dietitian; mindful eating expert and speaker; mindfulness-based stress reduction and mindful self-compassion instructor; and registered yoga instructor. Andrea has been teaching mindfulness meditation since 1993 and leads mindfulness and mindful eating retreats and trainings at renowned retreat centers such as Esalen Institute, Kripalu Yoga Center, Omega Institute, Spirit Rock Meditation Center, and internationally. 
She speaks at conferences, universities, and worksites such as Google. As a teacher trainer, she trains health professionals in mindfulness-based eating awareness training (MB-EAT), other mindfulness practices, maintains a local and virtual private practice, and was a leader in developing and implementing Mindfulness and Mind Body Spirit programs at Kaiser Permanente Northern California for over twenty years. She was also a consultant and instructor in mindful eating research at the UCSF Osher Center for Integrative Medicine. 
Andrea utilizes evidence-based mindfulness and mindful eating practices in her integrative private practice, working with individuals on a wide range of disordered eating, nutrition, and lifestyle challenges; healthy weight management; body image and stress-related issues; and health concerns. She is also trained in integrative and functional nutrition approaches. 
She is author of Well Nourished: Healing Your Relationship to Food, Feeding Your Whole Self and Ending Overeating, contributing author to Resources for Teaching Mindfulness: An International Handbook, Some Leaders Are Born Women and and contributed to the book The Relaxation and Stress Reduction Workbook. Andrea has degrees from both Stanford University and University of California, Berkeley. One of her greatest joys is bringing the life-transforming practices of mindfulness and mindful eating and living to others, opening the door to the abiding calm, peace, joy, wellbeing, and clear seeing these practices offer.  For more info check out her website at:  www.mindfuleatingtraining.com . . . Read More