A Living Faith and Manifestation of the Christ Mind
Wednesday, November 13th
7:15 PM - 8:15 PM
Sanctuary
with Kris Bowman LUT

Kris Bowman LUT will be leading this service using a 1932 lesson given by Unity Co-Founder, Charles Fillmore which was originally called "The Fourth Dimension and its use by Man." Using the word Humanity in place of the Man offers a current look at how we in Unity practice using the principles to transform our lives. Through the power of prayer, guided affirmations, mediation and music, we will have a deeply profound opening to the power that lies within each and every one of us.
Special music provided by Stephen Sullivan on guitar and vocals.
Prayer Chaplains will be providing hands on silent prayer.
Location: Sanctuary
Guest Speaker: Kris Sullivan, L.U.T. -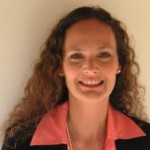 Kris received her Licensed Unity Teacher Certificate in November of 2010. She became the Director of YFM in June of 2013. Kris has served the UIM community in multiple capacities, as a teacher, coordinator of the Unity Village Retreats 2012, 2013, 2014, August World Religions Series for 4 years, the Education Steering Team, Wednesday Services Team, Prayer Chaplain 2011 Circle, Ministerial Intern, the Facilities Team, and she joyfully sang in the UIM choir for 6 years. Kris began her path in Unity 22 years ago.  Following her heart and call to teach and enter the ministry, Kris enrolled in the Spiritual Education and Enrichment Program through Unity Institute in 2006 and received her Licensed Unity Teacher credential in 2010. She received her BA in Humanities and Cultural Studies from Dominican University in 2012 and is currently in the Masters of Divinity program at Pacific School of Religion in Berkeley. Kris serves as a member of the board of the West Central Region of Unity Churches with a focus on Youth Education. She is passionate about education and interfaith relations.... Read More