Unity In Marin is made possible by generous contributions from people like you. Unity In Marin receives no funding from a parent organization. We rely completely on your contributions for all of our programs.
If you feel spiritually nourished by the Unity In Marin or the content on this Web site, we ask that you consider supporting this ministry from your heart:
Other Ways to Donate to Unity in Marin
Givelify

Download the Givelify app to your phone, set up your profile with your perfered giving method and tap to give to Unity In Marin from your phone anywhere any time. We thank you in advance for your generous gift!
Tithe.ly


Escrip

Sign Up for eScrip and Support Unity In Marin each time you shop with certain merchants. Click on this link, and enter Unity In Marin in the search box.
Vehicle Donation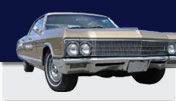 Would you like to be rid of a vehicle and would you like to lend your support to us? When you donate your car to the Unity in Marin, your vehicle is picked up for free and there is no paperwork hassle to deal with.