WELCOME FAMILIES!
Unity In Marin places a very high priority on children and families. The Youth and Family Programs are very well regarded by the whole community! It seems like everyone realizes the importance of supporting children's awareness of Spiritual Presence in their lives.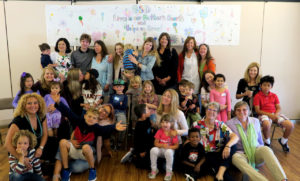 THE YFP VISION:
We foster children's awareness of Spirit/God as present in everyone and everything, especially within themselves. Families are supported in providing an empowering environment through encouraging spiritual awareness in all aspects of life; physical and emotional health, beliefs, values, and interactions with family, friends and the world.
THE YFP MISSION:
1. To create a calm, peaceful and inspiring environment that children enjoy, and where they feel unconditionally cared for.
2. To develop skills and practices which encourage children to have awareness of a power and a presence within, which is always available to them.
3. Empower children to grow into young adults with the self-awareness to make positive choices.
YFP LEADERSHIP: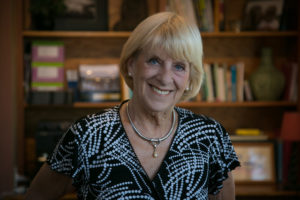 Youth and Family Program is directed by Rev. Pat Palmer.
SUNDAY MORNING YFP PROCEDURES:
During the first service in the sanctuary on Sundays (

9:30

) classes are offered for the children and youth in Unity Hall. Families stop by the Family Table to say hello, and sign in the children, as they make and decorate their name tags. There is opportunity to to ask questions, discuss activities, and make connections with the teachers and other parents.
Families then go into the sanctuary and when the service begins, the children come up to the front to lead everyone in a prayer and the song "This Little Light of Mine." Afterward, they go with their teachers to their classroom.
Each age group has its own curriculum (see YFP Education.) Music and art are usually a part of the activities. Sometimes classes are combined so that younger and older children can benefit from getting together. For the younger ones, parents are asked to sign them out following the service. (about

10:45

)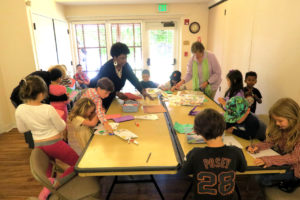 Refreshments, a welcome table and information about Unity In Marin upcoming activities are provided in the courtyard after the service; generally the children run around and play on the grass while their parents are connecting.
NEW FAMILIES:
The first time you come to Unity In Marin, please stop at the Family Table to learn about the program and meet the teachers and Rev. Pat. If a child feels uneasy about separating, parents are encouraged to sit with their child in the class. Another option is the family room at the back of the sanctuary, where your children can play in a sound-proof environment while you watch and listen to the service.
When you feel that Unity In Marin is the spiritual community you like, you will be asked to complete a registration form for your family so that contact information, allergies, etc. can be recorded.
YFP COMMUNITY:
Parents are encouraged to participate as a volunteer in the classroom once every six months. This allows familiarity with Unity's spiritual education, and lets everyone get to know the teachers. Parent/Teacher brunches are held quarterly, and many parents enjoy being involved in discussion and decisions about our many activities (see YFP Activities.) They are also a good opportunity for feedback, new ideas, and just having a good time together! Child care is provided during the brunches.