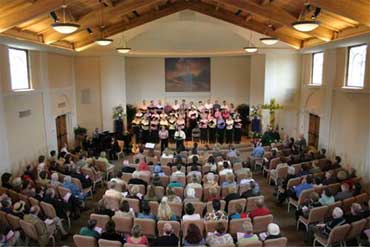 As Unity In Marin welcomes people of many faiths and traditions, we endeavor to inspire hearts and transform lives through a rich and varied Music Ministry. From classical, jazz, gospel, and folk, to Sufi chant, singing bowls, and African drums, the Music at Unity In Marin resonates at some level with all who come through our doors.
Any given Sunday promises professional quality performances presented by nationally acclaimed soloists, award-winning guest artists, and a superb line-up of musicians from within Unity In Marin's gifted congregation and stellar choir.
Music Ministry Team
Unity In Marin is blessed to be located in the Bay Area. We can draw upon some of the best musical and other creative talent in the world to be on our team or to be guest musicians. The extra special blessing is that most of this talent is solidly grounded in their spiritual lives and embrace the Unity teachings.
Our Unity In Marin Choir