You are encouraged and invited to seek out a Board Trustee to present any of your questions, observations, ideas, recommendations and/or compliments concerning your church.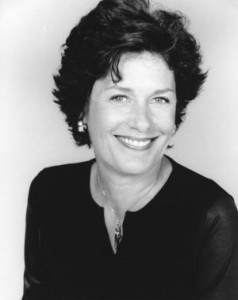 Barbara Cochran, President
Barbara originally attended Unity in Marin when founding Minister Rev. Candi was in leadership.  She lives in Novato with her husband, Larry Gorski who is also an active member of Unity and has served on the Board of Trustees.
She is dedicated to creating opportunities for community members to develop heart connections with each other in a non-judgmental, just-being, learning, discovering and expanding way.
Barbara is presently employed in private practice in Novato at 9 Corners Center for Balanced Living, a holistic wellness center.  She is an Educational Psychologist, Cognitive Behavior Therapist, Life and Relationship Coach and Corporate Team Builder.
She has participated as an Usher, Spiritual Counselor, Chaplain, and has taught a few classes.  She co-leads the Women's Retreat at Mercy Center.
Barbara also was the leader of our Perfect Vision 2020 process that has supported our community in planning and building community and realizing the dreams of what is so feeding us from Spirit.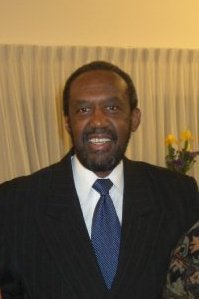 Larry Hinkle, Treasurer
Larry was born and reared in Dayton, Ohio.  He is the father of twin sons Sean & Shane (Sean now transitioned) and four wonderful Grandchildren; three boys and a girl.
Larry graduated from Bowling Green State University with a degree in Sociology and has a MBA degree from the University in Phoenix.
He worked for General Motors for ten years. Is currently employed in the banking industry and has worked for the same bank for over 25 years in the Retirement Programs sector. He is also a part-time Weight Watchers leader.
He enjoys playing basketball and swimming.
Larry was raised Baptist, loved Sunday school and went an entire year without missing a Sunday. He then dropped out of organized religion for over 30 years.
In 1984 he moved to California and lived in San Francisco for 21 years. He came to Unity in Marin in 2005 and became a member in 2006. He was guided to Unity by his partner Caroline; she was looking for a new Spiritual home and Unity was a natural fit for them.
Larry serves as an Usher team leader, is on the count team and belongs to the Unity in Marin Men's Group. He is the Co-leader of the Unity in Marin Chaplain Program along with Caroline McKinnon and an associated member on the Board of Trustees.
Larry feels nourished by Unity in Marin spiritually, intellectually and emotionally.  His life has been enriched beyond measure by his experiences at Unity; through the people he has met and the activities in which he has participated.

Mayra Merritt, Vice President
Marya Merritt and her husband Norlin Merritt and sons, Ian and Colin, began attending Unity In Marin in October 1996.  Marya and Norlin became members in 1997. In the past, her husband has served on the Board of Trustees and continues to be an active member. Both Marya and Norlin knew from their very first service experience that they belonged at UIM.
Marya has participated on the Faith In Action Team since 1998 and continues to serve as FIA Chair since 2005. Marya also has served on the Usher Teams from 2004 to 2006 and served as Usher Team Co-Coordinator from 2006 to 2008. Marya served on the Charitable Contributions Committee in 2000 and served as an office angel from 1997 to 1999.  Marya has participated in many UIM classes over the years including Unity Way of Life, 4T Prosperity Program, Twelve (12) Powers, Spiritual Economics, Lessons in Truth, Aramaic Our Father, Abundant Life, and Quest Program to name a few, and has participated in eight (8) Fall Book Study Programs over the years.
Marya has been a Chiropractor since 1981 and has practiced with her husband, Norlin, since 1985. Marya and Norlin infuse Unity Principles in their work. Her love and practical application of these principles have and continues to guide her in her personal and professional life.  It is with this guidance that Marya brings love and understanding with a strong dose of gratitude, appreciation and enthusiasm to the Unity community.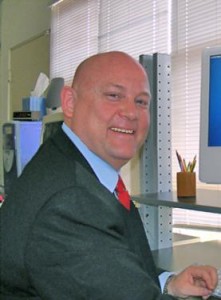 Randy Stemmer, Board Member
Randy Stemmer is a Chaplain Emeritus at Unity In Marin.  He teaches several Prosperity classes, Co-Chairs the Education Prosperity Committee and serves on the Education Steering Committee.  He has taught classes at Unity In Marin since 2008.
Randy is also the Unity In Marin Webmaster.  He is very well-versed in Internet technologies and business management.  He is the founder and owner of MarinMarket.com, a full service Internet company providing complete Web Site Development, Web Site and Email Hosting, Databases, Ecommerce (online credit card processing) and Search Engine Optimization services since 1997.
Prior to founding MarinMarket.com, Randy worked for the global consulting firm KPMG International (www.kpmg.com) in their San Francisco office.  He has been working in many different facets of the computer industry for over thirty years and has a degree in Business Administration from U.C. Berkeley.  While at Cal, Randy studied artificial intelligence which is now used by search engine robots to determine Web site relevance and rankings.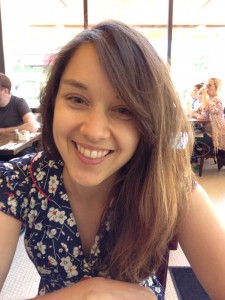 Jennifer Listug, Secretary
Jennifer Listug was christened at Unity In Marin 24 years ago and has been involved in the community ever since. She has participated more actively and has become a member since graduating college in 2011. As the daughter of active members and leaders of Unity In Marin, Jennifer grew up volunteering for our community.  The importance and value of volunteer service was modeled for her throughout her childhood and young adult years.  Since returning as an adult, Jennifer has volunteered in many different areas, including Youth and Family Ministry, the administration department and the Welcome Team. She has been a part of the volunteer team for the annual gala since 2007 and has been included in many of the Celebration Team meetings which focus on the development of Sunday Services. She has contributed testimonials and talks at both Sunday and Wednesday services. In 2013 she embraced the opportunity to become a mentor during the 6 month Right of Passage program in which she was able to provide guidance and support to a teen who was stepping up into the Youth of Unity. Since September of 2012 Jennifer has passionately served the community as a Worship Assistant.
As an Associate Member, Jennifer brings to the Unity In Marin Board of Trustees a fresh perspective and a connection to the growing young adult demographic of Unity. She energetically holds a vision for growth and evolution in the future of Unity In Marin, the community that she has always considered her home.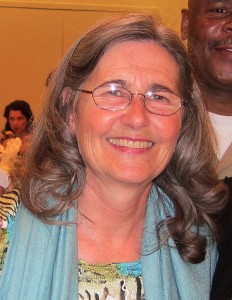 Clare Grinsell,  Associate
Diane "Clare" Grinsell was raised under the redwoods and near the beaches of Humboldt County, and graduated from local Humboldt State University during the political '60s.  Her first work experiences after college, as a primary educator, involved initiating programs for underserved youngsters of minority families.  She moved on to sales, administration, event planning, human resource development, business ownership and state-wide trainer, supervisor and manager.  She retired from the State of California's Employment Development Dept (EDD) in 2005, where she managed the San Francisco Job Service Office, budget, and a diverse staff of 60, offering job search skills in 10 locations to over 8000 job seekers and unemployment insurance claimants each month; she collaborated with officials of 4 other agencies and staff in so doing.  Since retirement she has become a certified alchemical hypnotherapist.
Clare's spiritual search has been eclectic as well.  She rejected the directives of traditional religion while a teenager and after 20 years began a serious inner journey via the Human Potential Movement, ultimately facilitating many workshops then support groups utilizing the principles of attitudinal healing, and meditation.  Around the year 2000 she found Unity:  she found home, found faith, found family, and  trust, freedom and joy.
Clare is touched by the community consciousness at Unity In Marin and loves giving back for what she receives:  her sense of Self from the inside out, her connection to Spirit.   She connects and grows through service.  Her volunteer activities at Unity In Marin currently include:
Singing with the Unity Choir since 2002
Connecting, growing and serving as a prayer chaplain since 2007 (her commitment and joy)
Planning events, such as the visit and workshops of Silent Unity head Lynne Brown, SEE registrations, the Sacred Service Fete honoring all Unity In Marin volunteers, and the Interfaith Ceremony of Oneness that commenced the Birth 2012 activities locally
Organizing and directing the Loving Kindness Initiative with 2 former prayer chaplains since 2009, to help congregants needing assistance
Hosting and facilitating the Fall Book Study for North Bay congregants since 2009
Serving as member of the Charitable Contributions Committee, which allocates financial support to service organizations and offers Unity beyond our campus since 2009
Loved praying/playing/working as part of the Vision 2020 team and community that commenced in 2010, and continues to advocate for the dreams and ideas the community envisioned during that process
Serving on the Board of Trustees as an Associate beginning April, 2012
Clare and husband Dennis Hardle currently live in Petaluma where she devotes her time to 3 areas of spiritual passion: Unity In Marin, the Center for Attitudinal Healing, and (for Mother Earth) Daily Acts, a local organization for environmental sustainability where "every choice matters."
Pamella Cavanna, Associate
(Pamella is new to the board, her bio will be available soon)
Sarah LeValley, Associate
(Sarah is new to the board, her bio will be available soon)