The Board is recruiting new members!
Your Board of Trustees welcomes your interest to seek association on the board. Applications are available in the office. The ideal trustee is well-rounded in Unity teachings, has a history of participation and commitment to the community, has personal qualities of respect for others, is a team player, has good communication skills, and talents that would be beneficial to the board, including fundraising.
You are encouraged and invited to seek out a Board Trustee to present any of your questions, observations, ideas, recommendations and/or compliments concerning your church.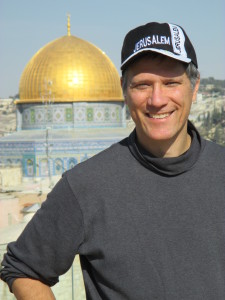 Gabe Paulson, President
Gabe Paulson has been a member of Unity since 2004 and Unity in Marin since 2007.
He has served as a prayer chaplain since 2009 and as a worship assistant since 2015.
His spiritual beginnings we in the Russian Orthodox Church and spent many years in the Buddhist tradition (largely at Spirit Rock).
He has sought to grow and deepen spiritually through travel (47 countries) and the formal study of religion, psychology and philosophy.
Originally trained in physics at Princeton and UC Berkeley, he taught at UCB and Mills College.
As the current owner of a software business and former real estate broker and contractor, he would like to strengthen Unity's business, facility and technology practices while growing our uniquely tolerant and intimate community.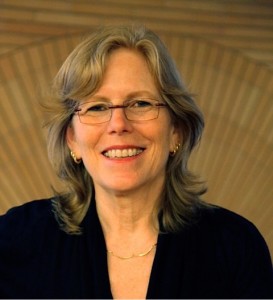 Sarah McArthur LeValley, Vice President
I joined Unity in Marin in September 2011. I quickly gravitated to the Youth and Family Ministry group volunteering to lead all the kids in holiday projects, first making ornament for the Narthex Christmas tree then making gingerbread houses. It was a great fit and I began teaching Uniteens twice a month in January 2012.
I was very drawn to become involved in many aspects of Unity in Marin. I took the Unity Way of life class as well as many other classes and workshops and went on a transformational trip to Unity village. Unity was an amazing spiritual fit for me. I had found my spiritual home. In the spring of 2014 I joined the Unity in Marin Board of Trustees ready to deepen my connection and commitment to Unity in Marin.
I have spent my professional career in entertainment production management first in theatre and then in making feature animation films. In my 20 years in the animation film industry and I have had the privilege of working for Walt Disney Feature Animation, Pixar Animation Studios and Lucasfilm Animation. I have been involved in the making of many wonderful animated feature films including Beauty and the Beast, The Lion King, Inc., Toy Story 2, Finding Nemo, and The Incredibles.
Prior to my animation career I had a wonderful time working in theatre as a production manager. I graduated from University of California Santa Barbara with a BA in Theatre and did one year of graduate studies in theatre set design at Carnegie-Mellon.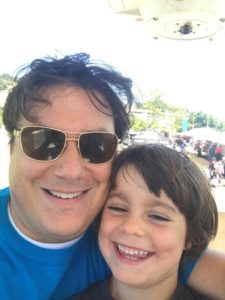 Al Gaspari, Tresurer
Alfred Gaspari has been an active member of Unity In Marin for 3.5 years. He has served as an associate board member for the last year.
Al and his family reside in San Rafael where he and his wife Sarah are parents to two boys Fonzi and Kai.
In his professional work Al has worked in a variety of finance and accounting positions with non-profit organizations and for profit entities including with KPMG LLP and PG&E. In his current role at PG&E Al manages customer programs for clean energy. Al is also a CPA (inactive).
He has taken many classes on mindfulness and psychology and is very interested in 'practical spirituality' that looks for universal truths that can be applied across personal and professional life.
His family has participated in the Faith In Action campaign since they started at Unity In Marin (informal donations at first, increased to Faith In Action for the 2015 campaign.) One of the key aspects of Faith In Action that has resonated for him is the fact that as they made the commitment to Unity In Marin it has only increased the benefits that they have received.
The financial well-being of the community is imperative to supporting our mission. ln terms of involvement as a Board Member, He would like to help set campaign goals, communicate the benefits of participation and also increase opportunities for giving. For instance he has signed up for the automatic withdrawal option -this is a beneficial convenience for them and for Unity In Marin as a stable cash flow.
Unity In Marin core values connect with Al on every level. Unity provides the framework to allow him to process the universal truths that are encountered in psychology, organizational dynamics, mindfulness and to under them as spiritual truths. He values the fact that in Unity it is acknowledged that we are all on a spiritual journey and we are not preached at.
Al also appreciate the sense of personal control that Unity teaches, "there is no other, no one is against me and if someone is 'pushing my buttons' I need to look at the buttons that are being pushed."
As a father of two young boys, he is very excited that they are going to grow up in this spiritual
community, He wants to make sure that this opportunity is offered to as many people as possible and that Unity In Marin has the ability to reach new members where they are on their journey.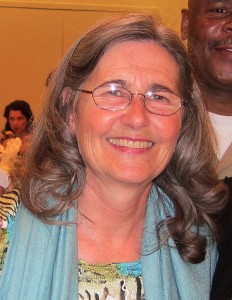 Clare Grinsell, Secretary
In her professional work, family time, and volunteer service, Diane "Clare" Grinsell has woven significant qualities of being into her life: (1) Courage to look honestly within herself. (2) Insight and clarity about the transformative power of safe, intimate group work. (3) Commitment to being of service with an open heart, without judgment.
Her work experiences include teaching underprivileged children, sales, event planning, operating a successful business, and assisting people find work that ignites their passion. She retired from the State Employment Development Dept (EDD), after managing the San Francisco Job Service Office, budget, and a staff of 60. She is now a certified alchemical hypnotherapist.
When Clare discovered Unity In Marin in 2000, the Unity principles took root and nourished her inner relationship with the Divine Mystery and her outer relationship with others through connection, growth and service. At Unity Clare:
Sings with the Unity Choir
Offers healing prayer, as a prayer chaplain
Plans events: the visit of Lynne Brown (head of Silent Unity), SEE registrations, Sacred Service Fetes honoring Unity volunteers, Birth 2012 Interfaith Ceremony, choir retreats
Co-founder of the Loving Kindness Initiative
Hosts or facilitates Fall Book Studies
"Being" part of the Vision 2020 team and community, and continues to advocate for those dreams and ideas
Serves on Charitable Contributions Committee, which allocates Unity tithes beyond our campus to service organizations
Serves on the Board of Trustees since 2012
She appreciates Unity for the wonders and love she receives — "as we experience Spirit together."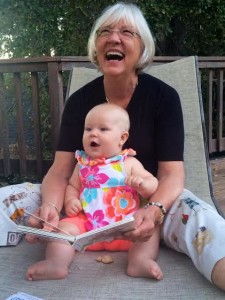 Pamella Cavanna, Board Member
Pamella comes to the Board of Trustees recently retired from a 51 year career in Nursing. As a Registered Nurse she worked in many settings but more than half of her career was in Women's Health as a Labor and Delivery RN, High Risk OB Case Manager and as an Advice Nurse in a Women's Clinic.
Since 1978 she assisted her husband in his Oriental Carpet Business, becoming the CEO after his Transition in 2006. This business, currently managed by their son, is moving to San Anselmo after enjoying 33 years in the Jackson Square location of San Francisco.
As a young woman Pamella joined the Peace Corps serving in Iran for two years, then moving to India for a year where she studied Tibetan Buddhism meeting and having Darshan with the Dalai Lama. She and her husband were students of Goenka, trained in Vipassana Meditation during many 10 day courses while in India and then in America.
In 1974 she took her first Yoga course with Rama Jyoti Vernon, a student of B. K. S. Iyengar and eventually studied with Mr. Iyengar personally. Her intrest in and study of Yoga continues to this day. She has been teaching and supporting the growing Yoga Program at Unity for the past 8 years. She and her late husband were founding members of a Fourth Way School focusing on creating Presence under the ordinary circumstances of life. She continues to be an active member of that community as well as our Unity community.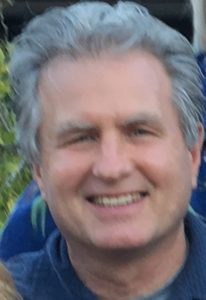 Robert Moorehead, Board Member
I grew up in Des Moines, Iowa. My dad retired as a general in the air force and my mother has not yet retired as an awesome mother and wife. I began having spiritual openings at the age of 8, which culminated at 14 and again at 25, when I first opened to and experienced nonduality and unity consciousness. Spiritually and Divine Being has always been the center of my life.
I was married for nine years. Eleanor, my beloved wife died in 2008. Shortly after her parting this life I visited Unity In Marin, where I met so many wonderful souls, and soon after became a member and volunteer.
Since 2009, I've counted Sunday service money, ushered, headed up the Gala silent auction, helped with Loving Kindness and in so many other areas for shorter periods.
Currently I'm an usher, gala volunteer, associate board member, heading up the Board's strategic planning committee and the leadership development initiative, member of the marketing and communications committee, and facilitating a leadership inquiry group.
I have a BA in marketing administration. I've taken many graduate courses including: leadership and organizational development, marketing, strategic planning, world religions, transpersonal psychology, and consciousness studies.
My first meaningful work after school was being alcohol and drug counselor. After that I worked with The Salvation Army Senior Services for 23 years as a volunteer coordinator, then director of planning and program development, and then director their national emergency preparedness program.
I love dancing at least twice a week, hiking, taking graduate classes at Saybrook University in leadership and organizational transformation, and soul diving with my dearest friends into the immediate unfoldment of presence.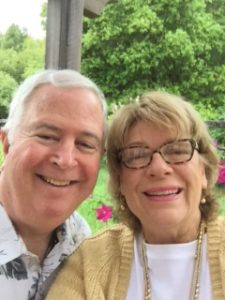 Sam Engle, Associate
Sam (nickname from Shirley Ann Margaret,) joined the Unity Movement in 1985. Born, raised and educated near Toronto, Ontario Canada. She has volunteered for 6 Unity Churches in the past 25 years.
Formerly a Marketing Director for a large Financial Services Company until she moved to the US with her husband, in 1990. Their adopted son, Nate, as born in 1990 and Sam spent the formative years raising him. Sam was very involved in the growth and leadership of 5 Unity Churches.
Sam currently volunteers as the Spiritual Events Director for Unity IN Marin, member of the Spiritual Education team and leader of the Candida Wright Legacy Circle development team.
Linda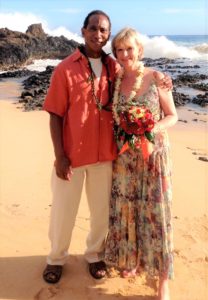 Anderson, Associate
I first attended Unity In Marin the Sunday before Christmas 2001. I called my mom that afternoon and told her that I got my Christmas present early. After many years of searching, I'd found my new Spiritual home.
Since then, I have served in many capacities. I was involved in the financial ministry and on staff as CFO for over 10 years. I am a chaplain Emeritus, headed up Faith In Action, co-chaired the capital campaign, and was a member of the Vision 2020 team. I've been a student of prosperity consciousness for 30+ years and am happy to have re-joined the Education Steering Team and to be teaching classes on prosperity consciousness again.
When I first came to Unity, I didn't know anyone. Since then, the Unity In Marin community has become central to my life. My life has changed for the better in so many ways, the best of which was meeting my husband and having Reverend Medora Gordon married us on Maui!
I left the corporate world to earn my MBA from IMD in Switzerland. Shortly before moving to Europe, I took my first meditation workshop. It was only two days, but I've had a daily meditation practice ever since - 30 years and counting! I wrote my master's thesis on the impact of self-esteem and self-awareness on employee performance in the workplace. Since then, I've continued my growth and development through my studies of career counseling, somatic psychology, self-esteem, and prosperity and spiritual principles.
For the last 30+ years, I've been a small business financial mentor. My passion is helping business owners express their true potential: personally, financially, and professionally. I am a thinking partner, teach practical business and financial skills, as well as how to apply universal spiritual principles in one's everyday life and business.
Growing up on a farm in South Dakota instilled heart-centered values and common sense. Being both intuitive and analytical gives me the ability to see the big picture, connect the dots, and zero in on the heart of the matter with laser focus.